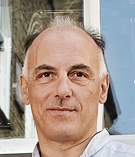 Tooth implant dentist , Westminster, London
Dr Harry Shiers
BDS (Lon) MSc (Eng) MGDS RCS (Eng) MFDS RCPS (Glasg)
Dr Harry Shiers gained an MSc in Implant Dentistry from Guy's, King's & St Thomas' Hospital and lectures extensively on implant dentistry to many university hospitals.  Harry sits on editorial and advisory boards for various dental publications.  Dr Shiers trained in implant dentistry in 1989, following which he was attached to the Eastman Dental Institute. 
Patient consultations
Patients just beginning to think about dental implant treatment may find it helpful to attend a complimentary preliminary consultation with Dr Shiers. This appointment does not include a clinical examination and it only takes 15 minutes.  The discussion will help you consider the options for treating your dental problems and decide whether to proceed to a clinical consultation for implants.  The preliminary consultation is free of charge for visitors enquiring through this website.  Please use the button in the right hand column to request an appointment.
Once you have decided in principle that you want implant treatment, the next step is a clinical consultation.  This includes a clinical examination of the areas planned for implant placement.  Medical and dental history, explanation to the patient regarding the procedure, including various stages likely outcomes, and possible complications and a written estimate. This consultation is currently charged at £155.
Main implant treatments and procedures offered
Single tooth replacement

Implant-retained bridges and dentures

Full mouth rehabilitation

All on four

Bone grafting

Sinus elevation
Patient testimonials
"I was referred for implant placement and to have my wisdom tooth extracted. Both procedures were completely pain free, now I feel slightly embarrassed about how apprehensive I was !"
Additional information
Harry Shiers Dentistry offers cosmetic and restorative dentistry, hygienist services and the services of a consultant anaesthetist.
Main implant system

Implant case referral policies, procedures and administration
We accept referrals from general dental practitioners for all types of dental implant treatment.  Once treatment is complete patients are returned to their own dentist for continuing care.  Referrals are accepted for complete treatment or surgical treatment only, allowing the referring dentist to restore.
We also offer specialist training in implant dentistry.