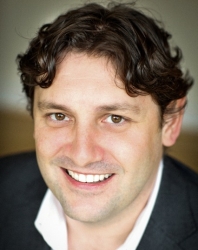 Tooth implant dentist Hamble, Southampton, Hampshire
Dr Ben White
BDS DipImpDent RCS MSc(Dental Implants)
Dr Ben White  has carried out extensive postgraduate training in dental implants, cosmetic dentistry and orthodontics. He has trained with some of the world's leading experts in their field, including Dr Hilt Tatum. Ben has been placing implants since 2001 and in 2012 he completed his MSc in Dental Implants with distinction.  He is a full member of the British Academy of Cosmetic Dentistry and the Association of Dental Implantology (UK).  Ben qualified from Bristol University in June 1997.
Patient consultations
Patients just beginning to think about dental implant treatment may find it helpful to attend a complimentary preliminary consultation with Dr White.  This appointment does not include a clinical examination and it only takes 15 minutes.  The discussion will help you consider the options for treating your dental problems and decide whether to proceed to a clinical consultation for implants.  The preliminary consultation is free of charge for visitors enquiring through this website.  Please use the button in the right hand column to request an appointment.
Once you have decided in principle that you want implant treatment, the next step is a clinical consultation.  This includes a comprehensive oral examination, and results in production of a fully-costed individual plan for your treatment.  The fee for the clinical assessment appointment and provision of your personal treatment plan is £95 including X-rays.  The cost of the treatment planning consultation is refunded when you proceed with the treatment.
Main implant treatments and procedures offered
Implant Placement & Restoration
Full Arch Restoration
Sinus Grafting
Onlay/Block Grafting
Soft Tissue Grafting
Smile Design
Patient testimonials
"Thank you so much for the amazing treatment I have received. My teeth look fantastic, I can't believe how much better they look. I am so pleased I have had the work done and would recommend you all to everyone considering dental implants."
"From a very young age I was missing four front teeth and since the age of 18 I've had to wear a plate. I was only planning to have implants but Ben convinced me to have orthodontic treatment as well. It was truly worth it. Not only have I lost my plate but I have gained a perfect smile. I only wish I had come to you sooner."
Implant case referral policies, procedures and administration
Pro-forma referral form available on request.
General dental practitioners are encouraged to undertake the restoration phase of the implant treatment for their own patients in straightforward referred cases.  FREE training in the restoration of simple dental implant cases is available.   
To enquire about starting to restore dental implant cases for your patients, please contact Heidi Fuller (heidi@white.co.uk).