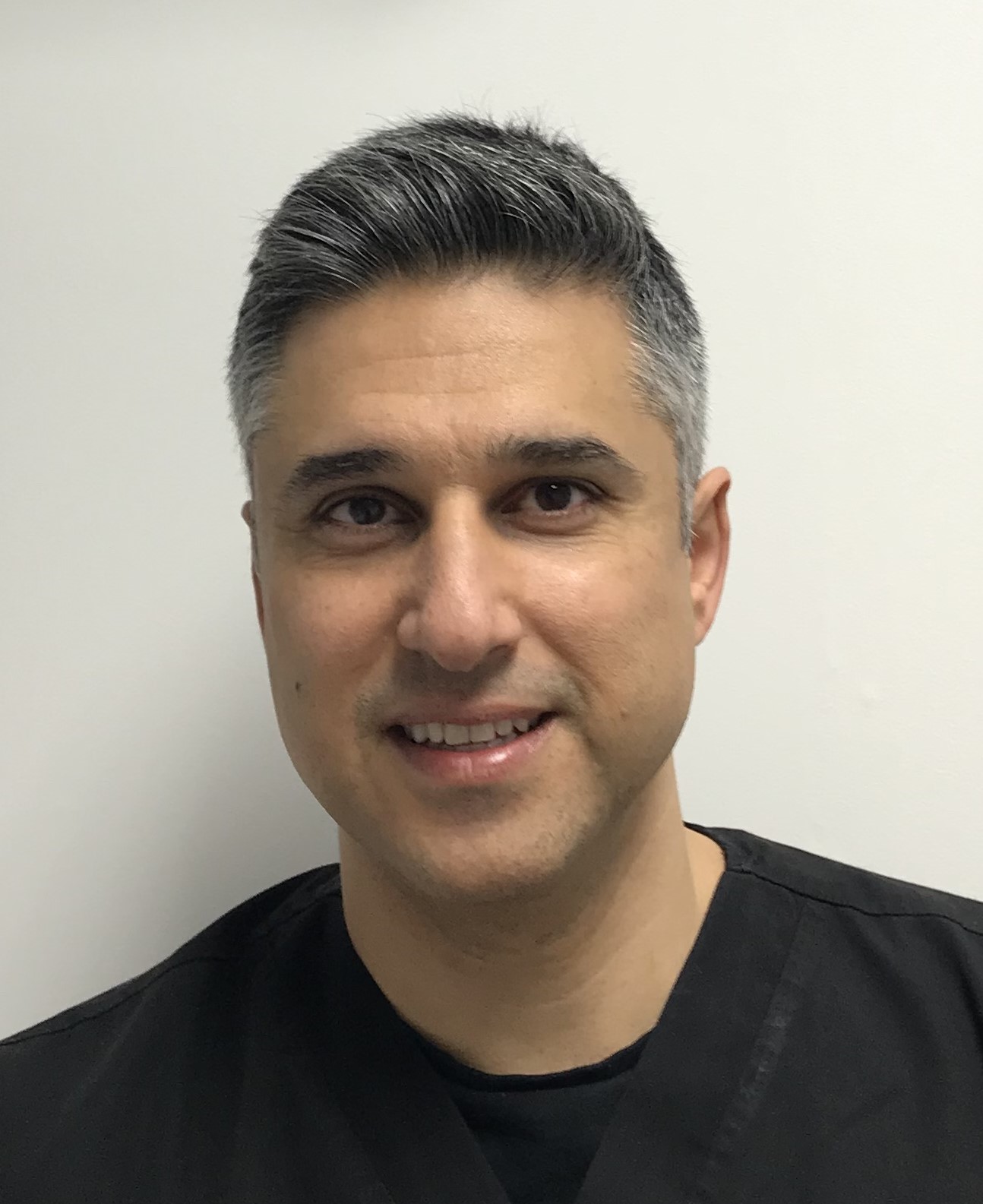 Tooth implant dentist Woodley, Reading, Berkshire
Dr Greg Theodorou
Certificate of Implantology (ZA 2003) BChD (Pretoria 1998) BSc in Dental Sciences (1993) GDC No 74362
Dr Greg Theodorou takes great pride and enjoys helping patients to achieve healthy and happy smiles.  He is continually advancing his skills with high levels of training to ensure he can offer his patients the best that modern dentistry has to offer.
Greg has attended numerous courses in the UK and abroad, including; Implants and Restorative Dentistry 2016, Guided Surgery course in 2016 as well as a Bone Grafting and Sinus Lifts course in Boston, 2006.  He is a member of the Society for the Advancement of Anaesthesia in Dentistry (SAAD), the British Academy of Cosmetic Dentistry (BACD), the Association of Dental Implantology (ADI), the British Society of Periodontology (BSP) and the British Endodontic Society (BES).  Greg originally qualified in Pretoria, South Africa, gaining a BSc in Dental Sciences in 1993 and then going on to achieve a BChD in 1998.
Greg's areas of advanced study include dental implants, cosmetic dentistry, clear braces and aligners, sedation for nervous patients, hi-tech computer aided dentistry and CEREC restorations.
Working with nervous patients is a particular interest of Greg's, including cosmetic dentistry to help create confident smiles.
Patient consultations
Free Preliminary Consultation
For patients enquiring about implant treatment via this website, Dr Theodorou offers a free preliminary consultation.  This appointment does not include a clinical examination and it only takes 15 minutes.  Please use the button in the right hand column to request an appointment.
Clinical consultation
Once you have decided in principle that you want implant treatment, the next step is a clinical consultation.  This includes a comprehensive oral examination and production of a fully-costed individual plan for your treatment.  The fee for the clinical assessment and treatment plan is £130 including X-rays/CBCT scans.  The cost of the clinical consultation is refunded when you proceed with the treatment.
Main implant treatments and procedures offered
Implant placement and restoration
Single, multiple teeth and full arch
Teeth in a Day
All-on-4 dental implants
Computer-guided surgery and placement
Bone grafting procedures
Sinus augmentation procedures
Soft tissue graft procedures
CT scanning available
Intravenous sedation
Intraoral scanning
My implant teeth
No more pain. Looks like real teeth!
As I had a lot of problem with my teeth I had to have them removed so the implants were the best solution.  I had teeth removed, then surgical operation, then a few months later the implant put in.  No more pain. Looks like real teeth!
Sylvie Lacaze, Woodley, Reading
Additional information
Advanced Treatment:
At W Dental, we make sure that our patients have access to the latest technology so that they can be sure of getting the perfect smile that they deserve.
We offer state-of-the-art CT scanning, providing a precise and accurate diagnosis to help us produce the best possible treatment plan for you.
We use guided implant surgery techniques which reduce surgery time and help ensure accuracy.
Customised dental restorations are created using CEREC technology, which harnesses the combined efficiencies of digital imaging, cutting edge 3D modelling and precision machinery.  This highly developed equipment enables patients to receive better fitting prosthetics, which conform more precisely to individual teeth structure, for optimal comfort and aesthetics.
Using robust and durable all-ceramic materials, CEREC restorations are also biocompatible with natural teeth and look more realistic.