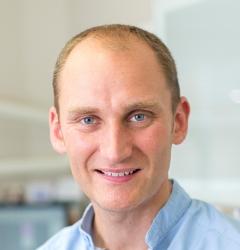 Tooth implant dentist , Winchester, Hampshire
Dr Mark Aston
BDS MClin Dent Prosthodontics MSc Dental Implants DipConSed
Dr Mark Aston has taken a two year MSc in Dental Implantology from Guy's Hospital in London.  Prior to this he studied for a four year Masters Degree in Prosthodontics. 
Mark is an active member of the European Association of Osseointegration and the Association of Dental Implantology (UK), as well as the Academy for Advanced Surgical Skills.   He also teaches other dentists about implant and restorative dentistry.   Many dentists refer patients to Mark for complex implant work.
Patient consultations
Patients just beginning to think about dental implant treatment may find it helpful to attend a complimentary consultation with our patient care coordinator Kim Laverick.  This appointment does not include a clinical examination and takes 15 to 20 minutes.  The discussion will help you consider the options for treating your dental problems and decide whether to proceed to a clinical consultation for implants.  The preliminary consultation is free of charge for visitors enquiring through this website.  Please use the button in the right hand column to request an appointment.
Once you have decided in principle that you want implant treatment, the next step is a clinical consultation, examination and investigations.  This includes a comprehensive oral examination and results in production of a fully-costed individual treatment plan and estimate.  The fee for the clinical assessment appointment and provision of your personal treatment plan is £105 including X-rays. 
Main implant treatments and procedures offered
Implant placement and restoration
Full mouth reconstructions
Bone grafts
Sinus lifts
Soft tissue grafting
Denture stability
Smile design
All on four implants
Other dental specialists on site for all your dental needs
Patient testimonials
"I have had several implants at the practice and have been very impressed with the high quality treatment I received.  The implant team are professional, committed and friendly and provide a relaxed and comfortable atmosphere.  My implants feel just like natural teeth and I definitely recommend City Bridge."
"What an amazing transformation. I never dreamt that I could have a smile like this! The service and care has been second to none."
Additional information
Dr Aston has completed a two year course on conscious sedation in Newcastle and is fully qualified to provide intravenous sedation for nervous patients or those undergoing oral surgery.
Implant case referral policies, procedures and administration
We accept referrals for all types of cases related to implants.  Our practice accepts referrals for complete treatment or surgical treatment only, allowing the GDP to restore, with our guidance if required.  The patient will be returned to the referring practice at the end of treatment 
General dental practitioners are encouraged to undertake the restoration phase of the implant treatment for their own patients in straightforward referred cases.  We also offer support to any practitioners wishing to restore dental implants or start placing their own.