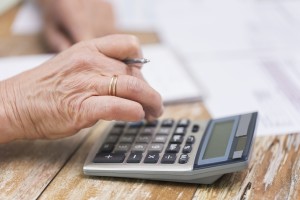 Are dental implants worth it?
If you have been suffering from problems caused by missing teeth, then it is a good time to start thinking about your future oral health.   As uncertainty in the economy continues after the decision to leave the EU, the Bank of England has cut interest rates to a record low.   With a warning that rates could go even lower and savings offering little return, there's never been a better time to invest in your teeth.
Teeth implants offer a strong, stable and long-lasting solution for people with missing tooth roots, proving to be a wise investment for those who want to minimise dental problems in the future.  Dental implants are considered the 'gold standard' to replace missing teeth.  They are the only treatment available to replace both the lost natural tooth and its root.  Titanium supports replace the root of the tooth and hold the replacement teeth such as single crowns, multiple-tooth bridges or even full dentures.
Losing an adult tooth can be an upsetting experience.  Disease and decay are common causes of tooth loss.  An unwanted gap might also be the result of an accident or from biting down on something hard in your food that you weren't expecting.  It's depressing to lose a tooth for any reason. 
For most people wanting to replace their missing teeth, cost will be one of the main deciding factors when choosing between dental implants and other standard types of restoration.  According to the Oral Health Foundation, "In many situations, the cost of the treatment is only a little more than the cost of more conventional dental treatment with crowns and bridges.  Over the long term, implants are usually a more cost-effective and satisfactory option."
Cost is only one of the factors to consider when deciding if dental implants are right for you.  You should also think about the improvement in quality of life and the long-term health benefits.
The benefits of dental implants
A confident smile and improved appearance – dental implants look and feel like natural teeth and can help you regain a healthy smile.
A grateful male patient of Dr Sarab Oberai, Ashford Village Dental Practice, Ashford explains, "I was able to smile again with confidence.  Having the implant has become one of the best decisions I have made."
Prevent bone loss and maintain your facial profile – The jawbone is stimulated by chewing and biting.  When you lose teeth, the jawbone no longer receives the necessary stimulation and begins to shrink (resorb).  Dental implants are the only restoration option that preserves and actually stimulates bone growth.  They are designed to fuse with bone and become part of your anatomy.
A female patient of Dr Don Weerasirie, Ocean Dental, Truro recently had three implants and three crowns placed.  After treatment she commented, "I was so embarrassed to smile and now I can smile broadly and laugh heartily with total confidence.  My mouth looks like that of the girl I once was and I feel like a young girl again!  What a boost to my morale!"  She added, "I am totally delighted with results and would recommend dental implants without hesitation."
Full chewing power – Chose the food you want to eat, over food you can eat.   Dental implants function like your natural teeth, restoring your ability to eat and chew your favourite foods.
A patient of Dr Chris Woods, Greenside Dental Care, Cleckheaton comments, "I have recently had dental implants in my lower jaw to secure a denture.  I have struggled for a long time with an ill-fitting lower denture.  It has limited the food I have been able to eat.  I am delighted with my new 'rock solid' denture.  'Bring on the apples' I say.   Highly recommend procedure for all denture wearers."
No damage to teeth – A fixed bridge requires an anchor, which involves the shaving down of teeth on one or both sides of the gap.  This preparation will remove a considerable amount of tooth structure.  This results in the teeth supporting the bridge being damaged and crowned.   Dental implants do not impact on healthy teeth.
Improved speech – Pronouncing some words can be difficult if you have lost certain teeth.  Poor fitting dentures can also move within the mouth causing you to mumble or slur your words.  Dental implants allow you to speak without the worry that teeth might slip.
Secure, comfortable and convenient teeth – Implant-supported restorations don't shift and slip.  Unlike dentures that are not fixed, you don't have to worry about implants falling out.  Implants eliminate the embarrassing inconvenience of removing dentures, as well as the need for messy adhesives to keep them in place.
A patient of Dr Philip Burns, Monkstown Dental Practice, County Antrim chose an implant rather than a denture, he said, "I now have a confident smile and no longer fret as I take customers out for lunch on whether my tooth will let me down or not.  A job well done in my opinion and worth every penny."
Unimpaired taste – A conventional upper denture will cover the roof of your mouth.   By replacing it with an implant-retained denture, you may notice that food tastes much better, as your taste buds will no longer be covered by an acrylic plate.
A satisfied male patient of Dr Alan Carter at Dentistry @ No 3, Dunfermline commented, "For me the comfort the implants provide compared to false teeth/plates is fantastic.  The immediate sense of taste is a delight to experience again."
Find out more with a FREE consultation
Patients considering implant treatment may find it helpful to attend a FREE initial consultation.   This free discussion will help you consider the options for treating your dental problems and decide whether to proceed to a clinical consultation.  Most of the clinics featured on click4teeth.com offer a free initial consultation.
If you decide to progress further with dental implant treatment, the next step is a full, clinical consultation, for which dentists will charge a fee.  It will involve a complete examination of your mouth, radiographs (X-rays) or possibly CT scans.   Based on the information, your dentist will produce a written, fully-costed, individual treatment plan.   Most dentists will refund the consultation fee, if you go ahead with the treatment, and offer payment plans, if you need to spread the total cost with monthly instalments.
How much do dental implants cost?
The initial outlay for implants is higher than for a bridge or denture.  But these forms of conventional restorations will need to be regularly replaced to maintain fit and appearance. Dental implants are a permanent replacement for missing teeth and, therefore, the treatment should be viewed as a long-term investment in your health.   
The cost of dental implants varies depending on the complexity of treatment.  The number of implants placed, whether additional procedures such as bone grafting are performed, and the type of restoration needed such as a crown, bridge or denture, will all affect the cost.
In a straightforward case, you might expect to pay between £2,000 and £3,000 for replacing a failed tooth root with a single implant and crown.  This includes the surgery for the placement of the implant, all the components and the implant crown.  But each case will be different.  To understand the charges and benefits for your own individual circumstances, it is advisable to obtain a costed treatment plan from an implant dentist.   Find out more about tooth implant costs.
Dental implants are not covered by dental insurance.  Upgrading your policy to provide payment or reimbursement towards implants after a dental injury (an external blow to the mouth) may be possible, depending on the type of policy.  Unfortunately, in most cases, dental insurance providers consider implants an elective procedure and do not cover the full costs.  Dental implants are also not generally available on the National Health Service, unless there is a medical need for the treatment. 
How long do teeth implants last?
Teeth implants must be cared for in the same way as normal, healthy teeth by daily brushing, flossing and attending regular dental check-ups.   To keep your teeth healthy, brush twice daily, use a chlorhexidine mouthwash, floss and visit your hygienist regularly. 
According to The Oral Health Foundation, "If your implants are well looked after, and if the bone they are fitted to is strong and healthy, you can expect them to last for many years." 
What is my return on investment?
Dental implants are the next best thing to healthy, natural teeth.  They have a track record of successful outcomes and are considered a reliable, predictable choice for patients.  The Association of Dental Implantology states, "In general the success rate for dental implants is 95%."
Trying to calculate the return on your investment from dental implants in monetary terms will be difficult.  But in terms of improving function, your overall appearance and self-esteem, they can be invaluable. 
Dental implants are life changing
Dental implants give you a second chance to have a healthy mouth, regardless of how you lost your teeth in the first place.  Teeth implants really can change your life. 
Your teeth affect everything from your smile and confidence, to your ability to eat, speak and participate in the activities you enjoy.  Dental implants are an investment well worth considering.
A patient of Dr Steve Larcombe, St Lawrence House Dental Practice, Winchester concludes, "It really is the very best thing I could have done for my well-being.  When I decided to have implants I really never expected them to change my life as much as they have, but I am eating and sleeping better.  I am more confident and I laugh a lot more because I really am very proud of my lovely smile.  At times I forget that they are not my natural teeth."