Eight questions to ask your dentist during a free initial implant consultation
If you are considering dental implants, you can receive a free preliminary consultation with most implantologists featured on click4teeth.  It is wise to have prepared a list of questions to ask during this initial meeting, so you have a better idea about what dental implant treatment might involve and how it might benefit you.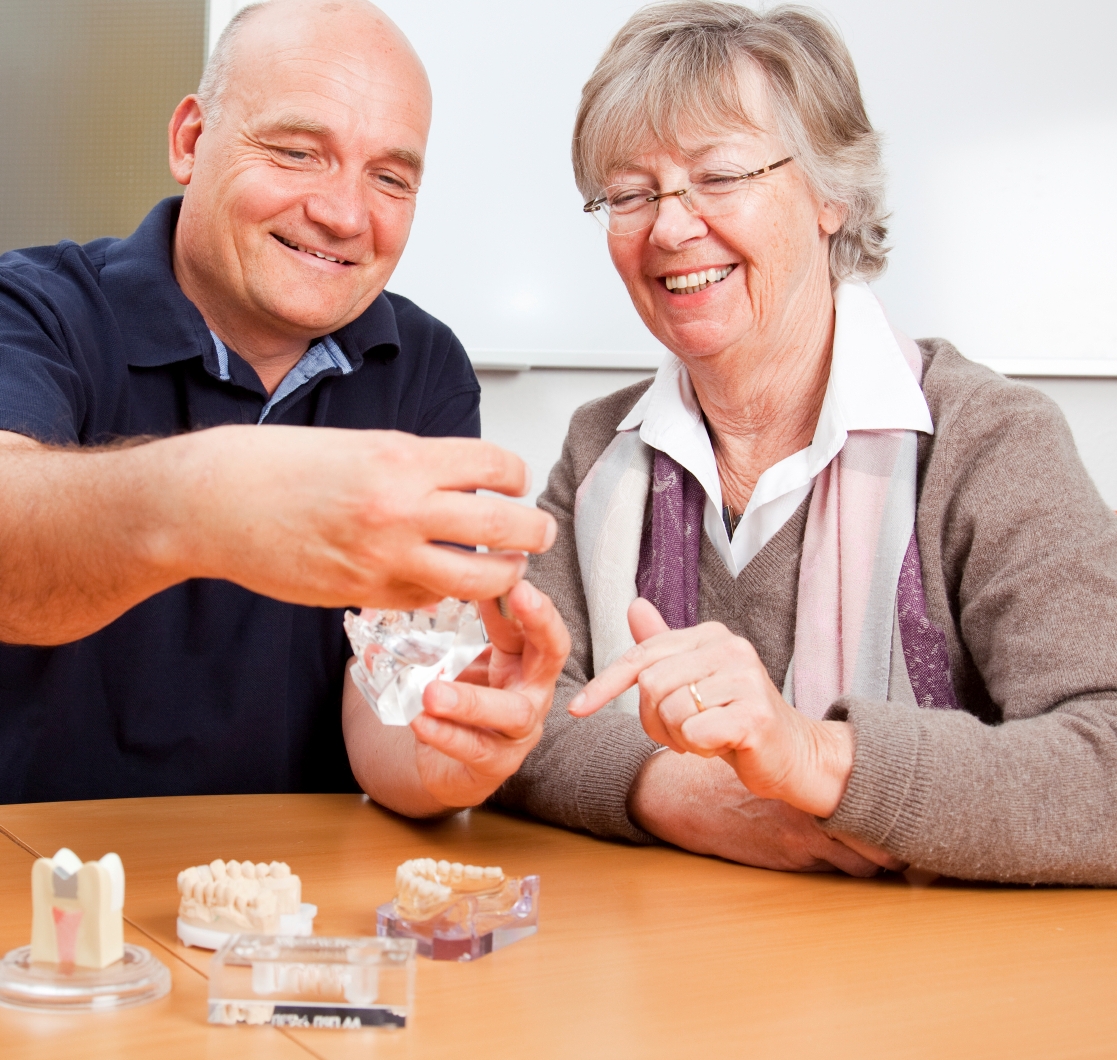 Contents
What credentials or qualifications do you have for dental implant placement?  Although there is no requirement to have a formal qualification in dental implantology, most dentists have undergone specific dental implant training and may hold a postgraduate diploma.
What is your experience with dental implants, and how long have you been providing implant treatment?  A dentist might have placed hundreds of dental implants, or they may have only recently started offering the treatment.  While this does not necessarily reflect the skill of the practitioner, it can be reassuring to know that your dentist is experienced.
What is your success rate?  Success rate refers to the survival rate of dental implants.  According to the Association of Dental Implantology (UK), "In general the success rate for dental implants is around ninety-five per cent".  Your dentist's success rate should be similar.
How will you know if I'm suitable for dental implant treatment?  Your dentist will ask about your dental and medical history, as certain conditions can complicate the process.  At the next stage, scans and a full clinical assessment will be undertaken, after which you will be provided with details of all the options.  
Do you have any cases or pictures from previously treated patients? Case studies and before- and after-treatment photographs help to demonstrate the transformative effect of dental implants, and illustrate the dentist's skill and experience.
How long will the treatment take?  The time frame for fitting the implant and replacement teeth can depend on many factors.  If you don't have enough bone to stabilise implants, you may need to undergo bone grafting, which will extend the treatment time.  Your dentist might be able to estimate how long the treatment will take for you, based on prior experience.
Do you offer a payment plan?  Dental implant treatment is not usually covered by dental insurance, or available on the NHS outside of exceptional circumstances.  Most dentists can offer you a payment plan if you need to spread the cost.
Will you treat me if I'm a smoker?  Your dentist will want to ensure your mouth is in the best of health before you undergo any treatment.  Smoking can delay healing, so your dentist may encourage you to reduce the number of cigarettes smoked, or quit entirely.
The initial consultation should allow you to better understand dental implant treatment, and get to know a dentist who may provide you with your new teeth. If you are interested in dental implant treatment, you can ask a nearby dentist a question and request a callback here or visit our frequently-asked-questions page.