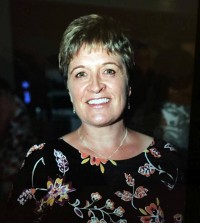 DENTAL IMPLANT CASE STUDY
Dental implants have given me the freedom to choose
Sue disliked wearing a partial denture to replace a missing front tooth.  After deciding to have a dental implant, she is delighted to be able to smile naturally again and eat what she wants without a second thought.
A childhood accident involving a collision in the playground damaged Sue's upper left front tooth.  The nerves and blood vessels inside the tooth deteriorated so were cleaned out.  The tooth was then filed down and crowned.  Sue was told that she had been left with a short root on the damaged tooth.  Over the years it was monitored closely by her dentist.
After recurrent infections in the root, her general dental practitioner advised that the tooth should be removed.  The infections required regular antibiotics.  If she kept the tooth, she ran the risk of more infections, pain and facial swelling.
Sue decided to have the tooth extracted and replaced with a partial denture, a plate with one tooth, to fill the gap at the front of her mouth.  Sue didn't like the plate; wearing it affected her confidence and self-esteem.  She explains, "I thought that the denture was ugly, uncomfortable and difficult to eat with.  I didn't like removing it for cleaning or taking it out at night.  I hated having a gap and my husband seeing me without a tooth."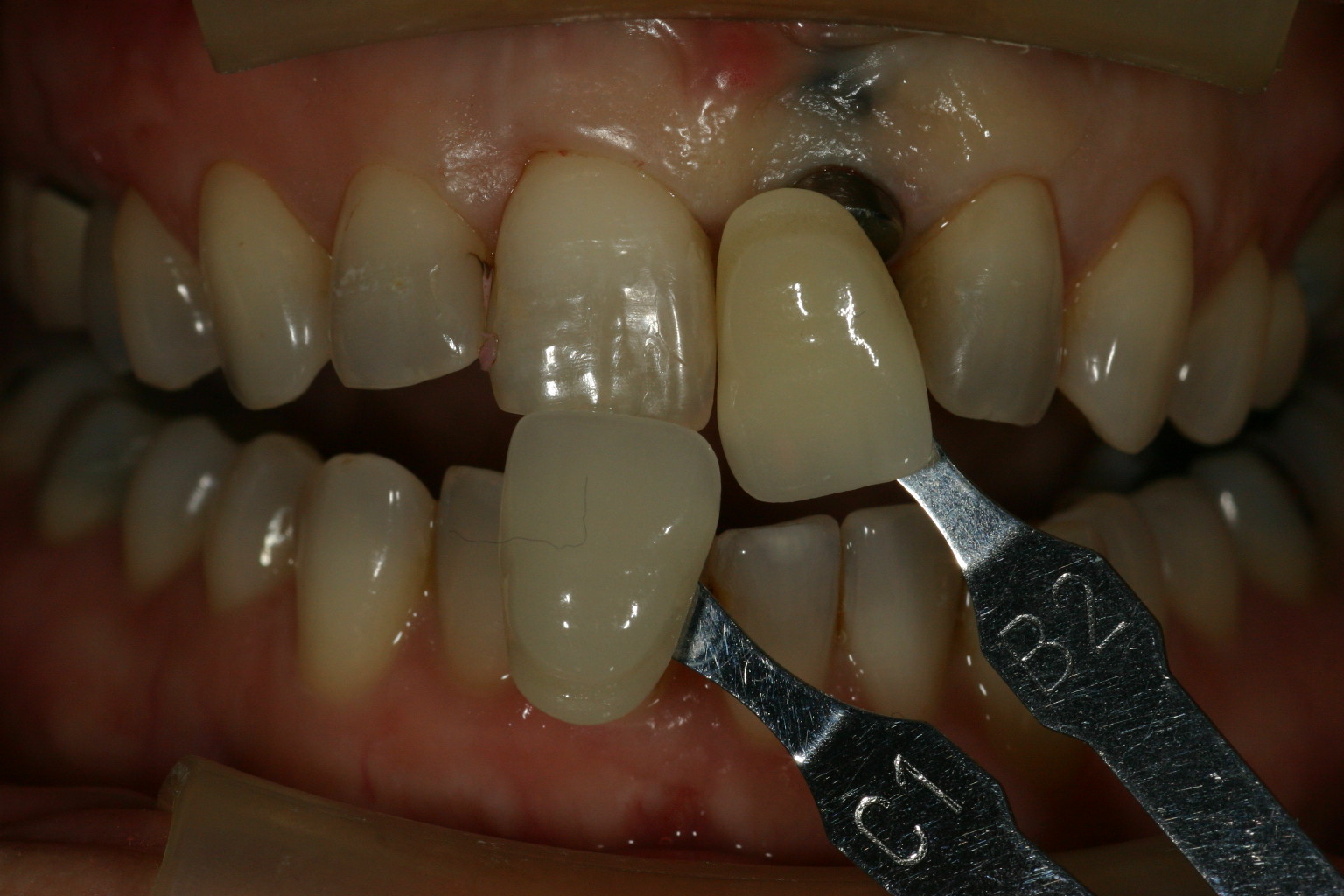 Sue found that she didn't smile properly with the denture, "I remember going to an event and not smiling as much as I normally would."   It also moved when she ate.  Once she had eaten or drunk something, it felt "alien" in her mouth.  Sue adds, "I couldn't eat apples and when I bit into a sandwich, I was always worried the plate would hold onto the sandwich and come out."
Sue was given the option to keep the partial denture or have a tooth implant.  After finding out more about dental implants, she decided that she would like to proceed with treatment.  Sue was referred to Dr Steve Larcombe, St Lawrence House Dental Practice, Winchester.  Dr Larcombe placed an implant and fitted a single tooth crown on top.
Dr Larcombe explains, "Implants have several advantages over traditional techniques for replacing missing teeth, restoring gaps and anchoring dentures.  Dental implants look like your natural teeth and behave in the same way.  They stimulate the bone in which they're anchored, maintaining form and shape to ensure an attractive, aesthetic result that supports your face."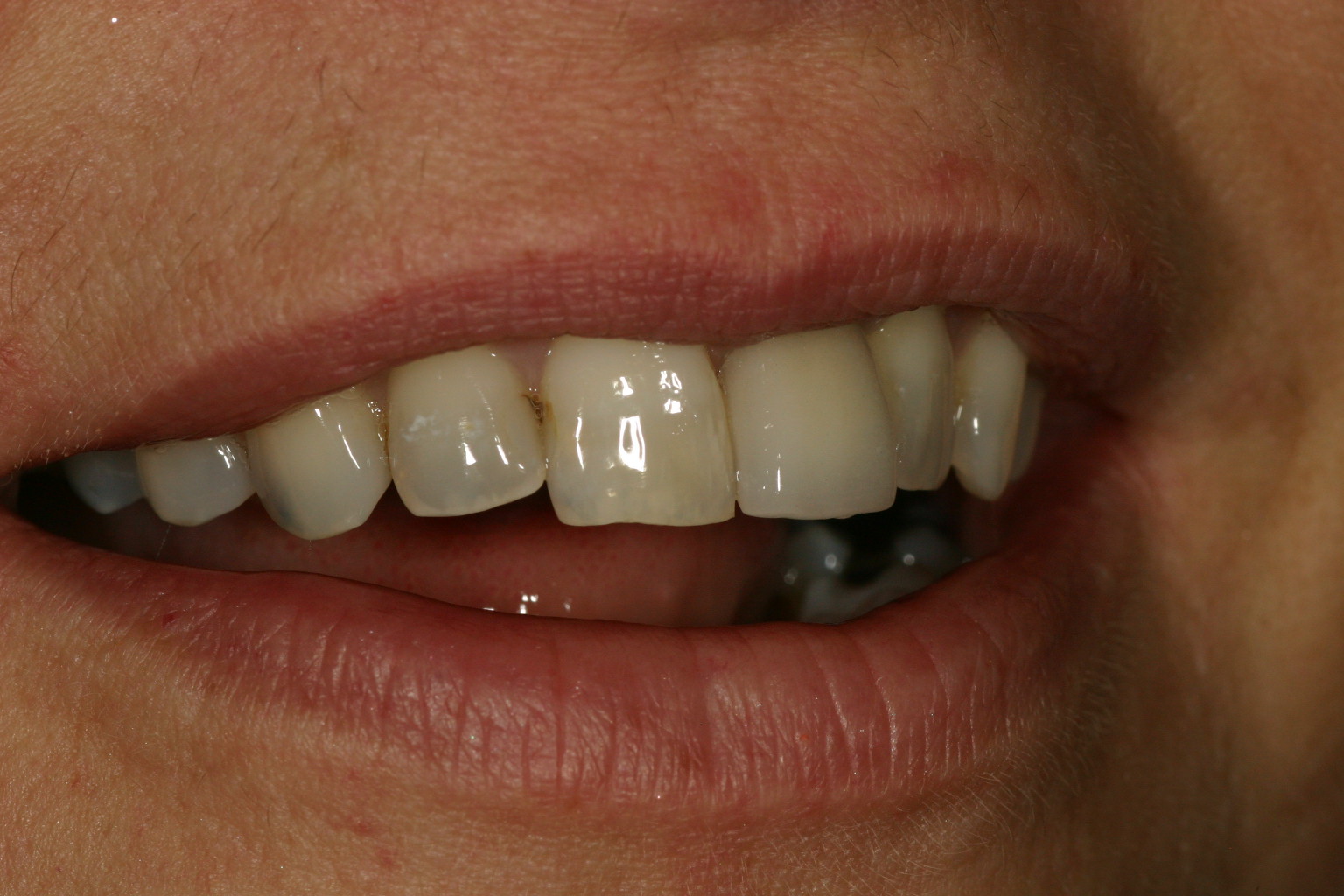 Sue admits that she is a nervous patient.  "I spent so much of my childhood in the dentist's chair.  I was a child of the sixties – sugar was so readily available."  But, she describes dental implant treatment, as "straightforward.  Dr Larcombe was very understanding and guided me through the process.  I was lightly sedated, so was aware of what was going on, but comfortable."
"It's definitely worth investing in dental implants," Sue explains.  "You take your natural teeth for granted when they're in your mouth.  Dental implants give you your life back."   She recommends that prospective patients should do their research and go to a reputable dentist.  "I highly recommend Steve.  He looked at the health of the whole of my mouth, not just the missing tooth."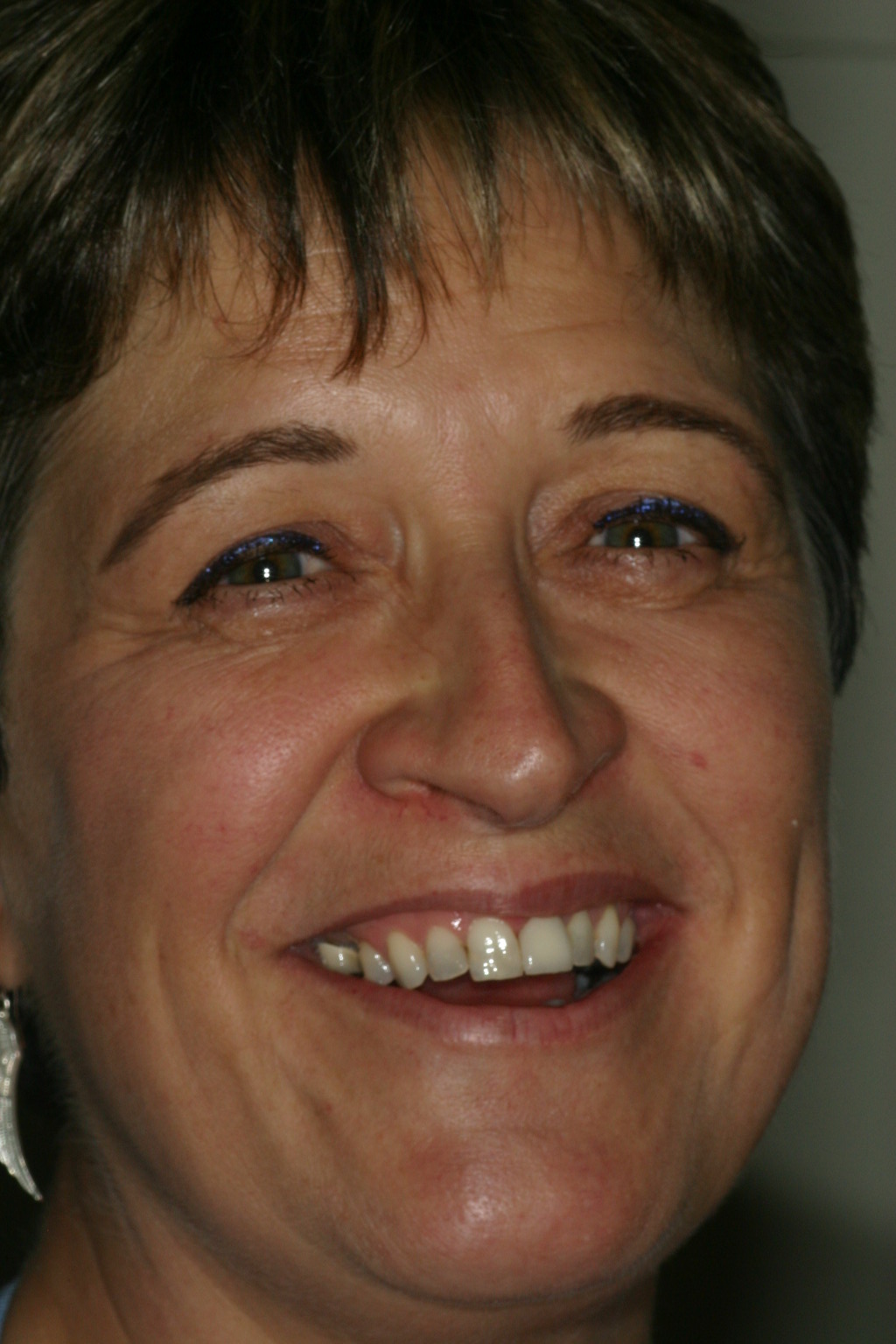 Sue is delighted with her dental implant.  She comments, "I can now eat what I want.  I can eat apples and I have one every day, just because I can!  Implants have given me the freedom to choose."  Her job is a customer service assistant in a library, so she is dealing with people face to face, all the time.  "When I was wearing the plate, I had a constant fear that it would fall out.  An implant gives you confidence, so you can be who you really are and not hiding behind a hand, or not smiling properly."  She concludes, "I can't stop smiling, I want to smile at the world."