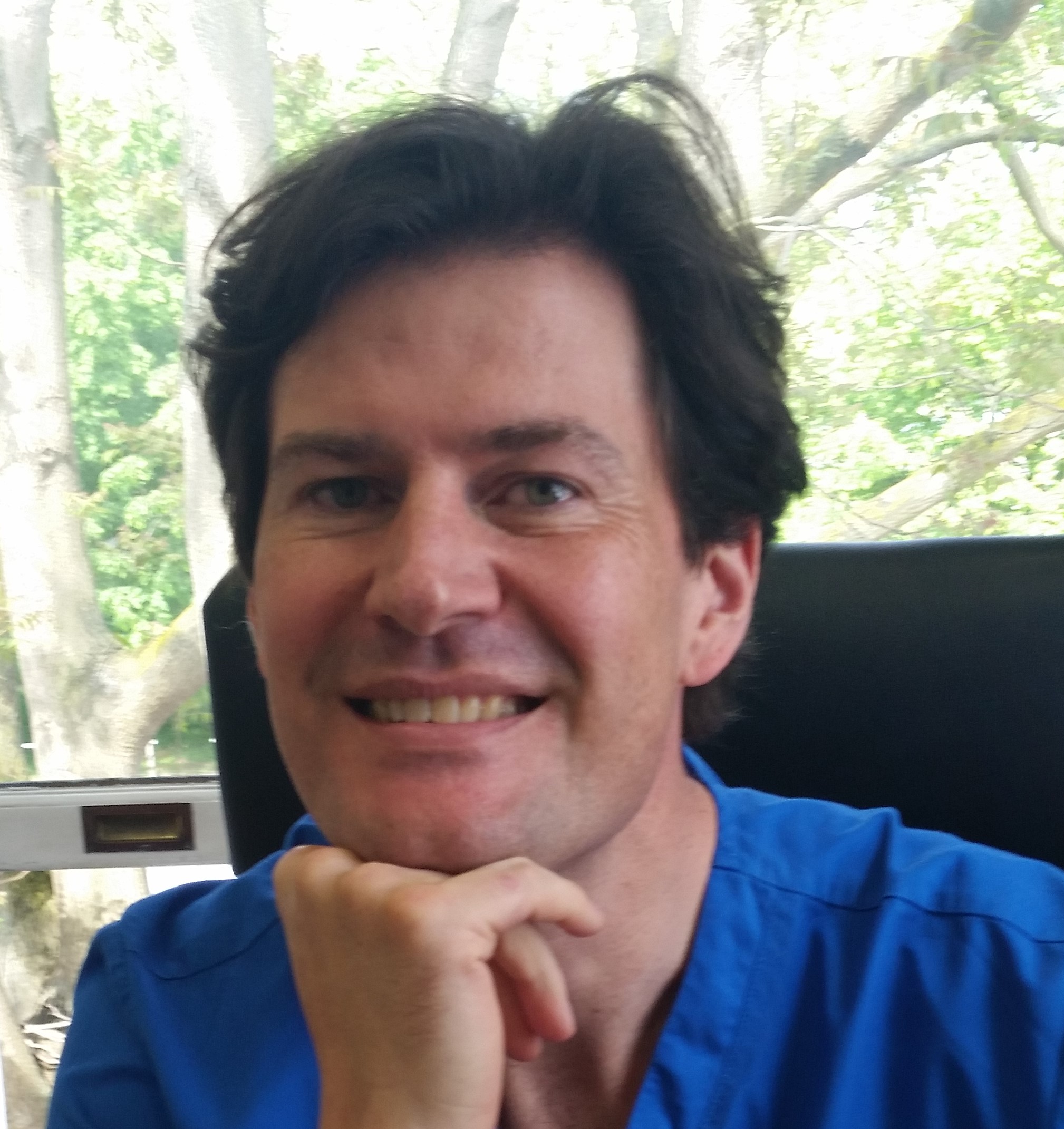 Tooth implant dentist Clapham Common, Clapham, London
Dr Andreas Jahnigen
DDS MSc Oral Implantology, MSc Periodontology 2016, GDC No.100182
Dr Andreas Jahnigen holds a Diploma in Implantology and a Masters in Oral Implantology and Peridontology from the prestigious German Association of Implantology (DGI, Germany).  Andreas holds the German Heilpraktiker degree, a three year programme, which qualified him as a holistic practitioner in natural medicine.  His postgraduate implant training includes the Certificate in Advanced Surgical and Prosthodontic Implantology from Boston USA.
Andreas actively pursues specialised training courses around the world and is a member of the German Society of Implantology, where he completed his Master of Science (MSc) in Periodontology in 2016. He has also received specialised training, from Dr Ziv Masur, in major sinus lifts.
Andreas is a great lover of aesthetics and adopts a highly sensitive approach to all of his clients. He strives to bring his patients the most up-to-date dental treatment in a caring, safe and professional environment.
Dr Jahnigen received his degree in dentistry from the Medical University of Hanover in Germany in 2001.
Patient consultations
Free Preliminary Consultation
For patients enquiring about implant treatment via this website, Dr Jahnigen offers a free preliminary consultation.  This appointment does not include a clinical examination and it only takes 20 minutes.  Please use the button in the right hand column to request an appointment.
Clinical consultation
Once you have decided in principle that you want implant treatment, the next step is a clinical consultation.  This includes a comprehensive oral examination and production of a fully-costed individual plan for your treatment.  The clinical consultation is free of charge.  If a CT scan is required, referral will be made to an external clinic.  There will be a fee for the CT scan at the referral clinic.
Main implant treatments and procedures offered
Immediate implant placement
Multiple and complex implant placement
Implant overdenture
Major and minor sinus lift
Bone grafting and augmentation
Soft tissue graft
Socket preservation after torch extraction
Patient testimonials
"I have been a patient at Crescent Lodge for several years now.  The practice is an oasis of calm.  They are a very polished and professional outfit with a highly skilled, efficient and very caring team right across board.  I particularly wanted to write this review as unfortunately I suffered some facial trauma recently and the team at Crescent Lodge were my rock in amongst multiple visits to various other specialists to assess my situation.  At a time when I was naturally upset and confused as to what would happen next and what result I might expect in the future, Andreas Jahnigen stepped in and led my case.  From the outset Andreas was very calm, caring and detailed with what was happening and he immediately put me at ease.  I knew straight away that this was someone who genuinely wanted the best for me, someone who could deliver and someone who was considerate of what I was going through.  It is clear to see that he is a passionate and highly skilled professional who takes immense pride in delivering the best possible results for his clients off the back of his extensive knowledge and experience in the field - it shines through in everything he does." 
"It is always a pleasure to visit the practice.  The team is super compassionate to handle people with anxiety, professional and friendly.  I couldn't ask for more.  Dr Andreas Jahnigen, and team, is the one for people who need best quality implants."
Additional information
Option of implant placement under IV sedation
3 years warranty on implants placed by Andreas at the practice*
Interest free finance and a practice dental plan available
Extended practice opening hours, including Saturdays 9am to 5pm
*Straumann implant system offers lifetime implant warranty.  Terms and conditions apply