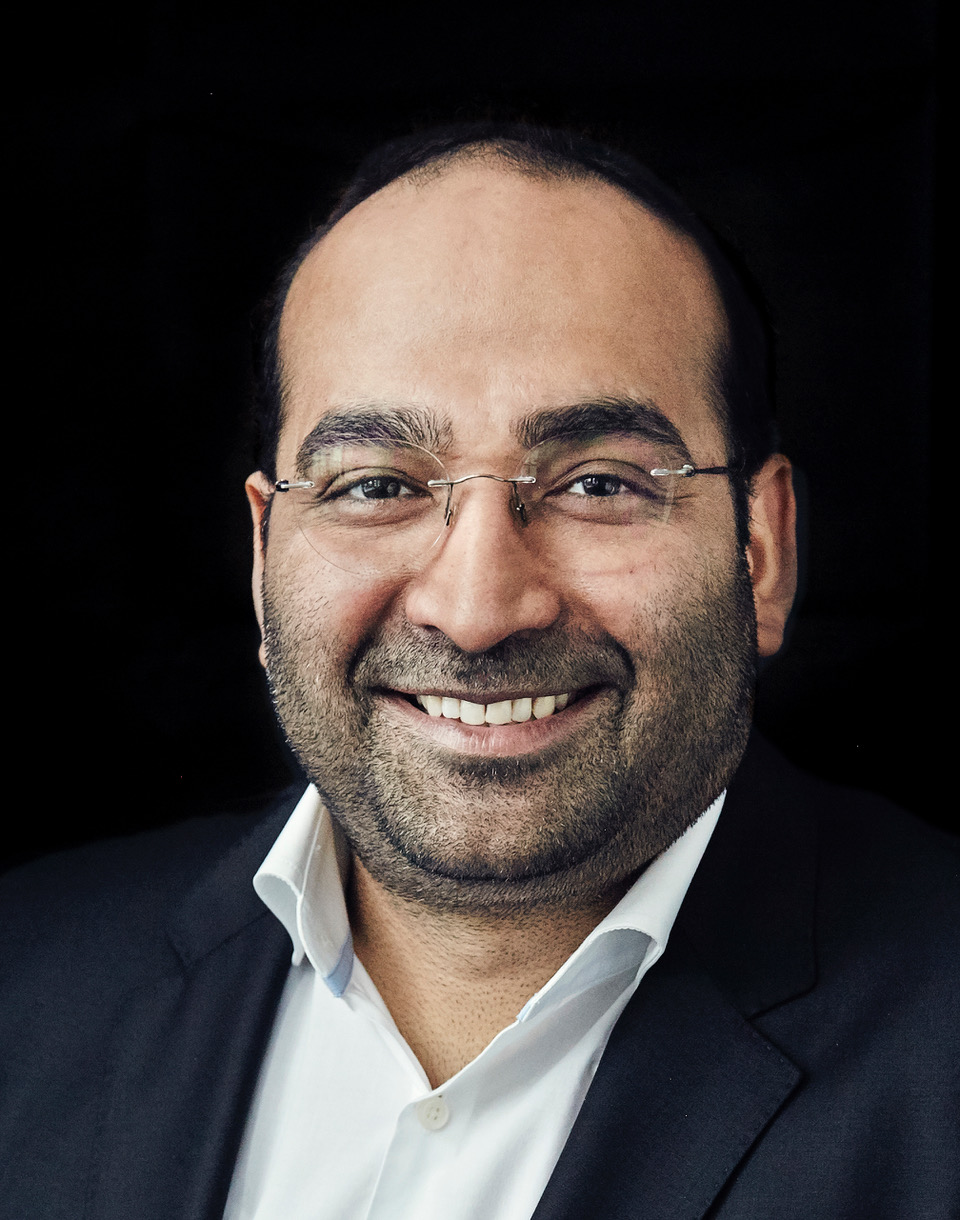 Tooth implant dentist Fitzrovia, Marylebone, London
Dr Asif Hamid
Specialist Prosthodontist BDS Honours MBA MFDS RCS MFD RCSI MClin Prosthodontics M Pros RCSEd FFD RCSI GDC NO. 118108
Dr Asif Hamid is a GDC recognised Specialist in Prosthodontics and a fellow of the European Prosthodontic Association.  Asif has held various posts in hospitals and academic institutions, primarily in Oral Surgery at Imperial College NHS Trust, King's College Hospital and Peterborough and Stamford Hospitals.  He underwent postgraduate specialisation leading to a Masters in Clinical Dentistry, followed by the MRD in Prosthodontics from the Royal College of Surgeons in Edinburgh and a Fellowship in Prosthodontics from the Royal College of Surgeons in Ireland.  Asif qualified as a Dental Surgeon in 2002 securing distinctions and four gold medals.
Dr Hamid's current interests lie in safe techniques and he has a passion for aesthetics and oral surgery involving dental implants.  Asif also practises dentistry alongside Humanity First, an international volunteer relief organisation registered in over 60 countries.  He is currently leading the Oral Health project in The Gambia.
Patient consultations
Free Preliminary Consultation
For patients enquiring about implant treatment via this website, Dr Hamid offers a free preliminary consultation.  This appointment does not include a clinical examination and it only takes 15 minutes with the treatment co-ordinator.  Please use the button in the right hand column to request an appointment.
Clinical consultation
Once you have decided in principle that you want implant treatment, the next step is a clinical consultation. This includes a comprehensive oral examination and a staged plan and estimate for you to consider. The fee for the clinical assessment appointment including X-rays and provision of your preliminary plan is £250, for simple cases.  For more complex cases, to be able to definitively assess and cost a treatment plan in detail, full case assessment with lab planning and CT scanning may incur investigative fees of £500 - £1,800.
Main implant treatments and procedures offered
Full case consultation and planning
CT scanning and treatment plan
Bone augmentation (block, sinus and particulate)
Soft tissue grafting
Implant placement with or without guided surgery
Provisional restorations
Single, multiple and hybrid implant-based prostheses
Patient testimonials
"My implants made such an amazing difference to my health and wellbeing, I feel confident again, no more teeth dropping out. I was very well looked after by Dr Hamid and his team. I can't praise and recommend them enough for taking me through this journey."
"I am someone often nervous about what dentists would do to my teeth. When I came to see Dr Hamid, his perfectly calm reassuring manner made me feel relaxed and unafraid, but also confident that I was going to be in good hands from here on. He also made it an enjoyable experience which is really a tribute to his excellent manner and skills. I really cannot recommend him highly enough, a true ambassador to his profession."
Additional information
Our team treats patients of all ages and can treat complex dental needs.  We also offer more generalised care, respecting your smile's natural function at all times using a 'needs-based' approach.
We also offer sedation for patients that may be nervous of visiting the dentist.
As a private dental practice, we offer finance options, so you have the flexibility to consider a convenient payment schedule
Implant case referral policies, procedures and administration
We accept referrals for all types of cases related to implants and restorative dentistry.  Our practice accepts referrals for complete treatment or surgical treatment only, allowing the GDP to restore, with our guidance if required.  The patient will be returned to the referring practice at the end of treatment. 
Referrals can be made by using the case referral form on this page or by contacting the practice.
Practitioners are invited to attend any stage of the consultation and treatment process. We also offer long-term support, and maintenance is provided for all implants and restorative work. Dr Hamid's team ensures that practitioners receive regular updates on treatment and subsequent aftercare. We also offer support to any practitioners wishing to restore dental implants or start placing their own
Dentist testimonials
"I have been referring patients to Dr Hamid since 2013.  He is a highly skilled clinician producing excellent aesthetic and functional outcomes for his patients. He is a very approachable and humble clinician who has also provided mentorship when a joint patient care approach is needed."  
Dr Kunal Patel, Westbury Dental and Implant Centre
"I have worked with Dr Asif Hamid for the past 3 years. He is a very talented and highly skilled implant surgeon. As a prosthodontist his diagnostic skills and treatment planning are second to none. He has an eye for detail, the result being excellent soft tissue healing and implant positioning that gives the best functional and aesthetic outcomes."
Dr Collie Moran, Putney Hill Dental Practice