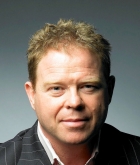 Tooth implant dentist Gosforth, Newcastle Upon Tyne
Dr Andrew Greenwood
BDS DGDP(UK)RCS DipImpDent RCS(Eng)
Andrew is currently a tutor on the Diploma In Implant Dentistry from the Royal College of Surgeons, a qualification he gained himself in 2005. He is a partner in a private practice in Newcastle Upon Tyne and has a special interest in both the surgical and restorative aspects of Implant Dentistry. He is currently studying for the Fellowship of the Faculty of General Dental Practice at the Royal College of Surgeons.
Patient consultations
Patients just beginning to think about dental implant treatment may find it helpful to attend a complimentary preliminary consultation with Dr Greenwood. This appointment does not include a clinical examination and it only takes 15 minutes. The discussion will help you consider the options for treating your dental problems and decide whether to proceed to a clinical consultation for implants. The preliminary consultation is free of charge for visitors enquiring through this website. Please use the button in the right hand column to request an appointment.
Once you have decided in principle that you want implant treatment, the next step is a clinical consultation. This includes a comprehensive oral examination, and results in production of a fully-costed individual plan for your treatment. The fee for the clinical assessment appointment and provision of your personal treatment plan is £150, including X-rays. CT scans are £195-295. The cost of the treatment planning consultation is refunded when you proceed with the treatment.
Main implant treatments and procedures offered
Single tooth implants
Aesthetic Zone cases
Multiple Unit Bridges
Full arch reconstruction
Overdentures
Bone grafts and Sinus Lifts
CT Scan Planning and Surgiguides
Patient videos
Implant case referral policies, procedures and administration
All patients receive a written treatment plan after consultation and discussion of all available options.
Patients are referred back to their own dentist with a written treatment summary, including details of procedures employed, components used and batch numbers for audit tracing.