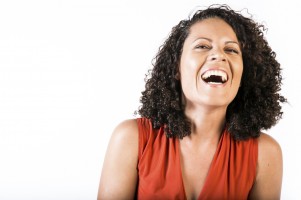 A sunnier smile for summer with dental implants
Seasonal barbecues, summer weddings and even holiday snaps are problematic for millions of people in the UK who have at least one missing tooth.
Summer brings with it events and activities which can make those with missing teeth feel self conscious. Smiles with visible gaps show up in family photos and can't be hidden by even the biggest of wedding day hats. Barbecued food and summer berries play havoc with loose or ill-fitting dentures.
Dental implants can help people with missing and failing teeth regain function and confidence.  Implants give back the ability to eat, chew and smile.  They can help boost self-esteem and stop people missing out on social situations.
Dr Steve Larcombe of St Lawrence House Dental Practice, Winchester says, "There is a wide range of people who can benefit from implant treatment.  A lot of people just lose confidence to go out socially, perhaps because their denture drops out."
Patient website click4teeth.com speeds up the process of getting teeth implants by putting patients directly in touch with their nearest implant dentist. There is no need for a referral from your own dentist. Patients simply use the search facility to find the dentist they want and contact them via click4teeth.
Dr Larcombe adds, "An implant essentially is an artificial tooth root.  It's inserted into the jaw and anchors a denture, a single tooth or even a bridge of teeth.  Dental implants are considered superior to some forms of treatment since they don't interfere with teeth on either side of the gap.  A single implant can support a tooth and stabilise the teeth on either side."
Dental implant treatment is a cost-effective, long-term investment and offers a strong and stable solution for people with missing teeth.  Implants are the next best thing to healthy, natural teeth and accessing them has never been easier. The patient website click4teeth.com was created to help anyone wanting a tooth implant to easily find and contact their nearest implant dentist.
Hear what patients have to say about dental implants and their benefits.