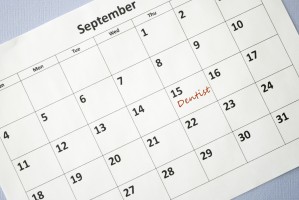 Dental implants are worth the wait
The long-term benefits of dental implants can make the length of treatment worthwhile, according to an article based on the experience of implant dentists.  The time frame for implant treatment from start to finish can vary, depending on the type of implant procedure. 
Placing an implant and the fitting of replacement teeth often requires at least two stages and can take between six weeks and six months.  In the article published on click4teeth.com, patients are reassured that there is a good reason for these timescales.  Implants fuse and anchor with the jawbone, becoming part of the anatomy.  This makes them as strong and reliable as healthy, natural teeth.
Dental implants can be expected to last for many years if they are well cared for, and if the bone they are fitted to is sufficient, strong and healthy. 
Dr Alan Carter, one of the contributors to the article says:
"Implant treatment is not a race, let the body and your new implants heal at their natural pace, and then enjoy your new tooth or teeth for a very long time to come."
To view the full article, visit "How long does dental implant treatment take?"