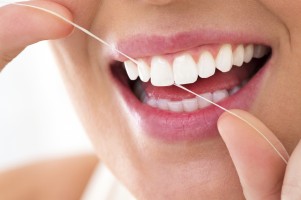 Look after your teeth implants!
It might be tempting to treat dental implants as a 'fit-and-forget' option for the problem of failing and missing teeth.  However, good oral hygiene and regular check-ups are essential to their long-term success.
According to an article on click4teeth, neglected teeth implants develop plaque and tartar, and can be susceptible to bacteria, which may result in gum disease.  If left untreated, this can lead to peri-implantitis, which can cause soreness, bleeding, discomfort and, eventually, bone loss around the implants, which could lead to them becoming loose.
The article explains:
How you should care for your dental implants
What to do if you suspect infection
Why a healthy lifestyle will help your dental implants
Teeth implants are considered a permanent replacement for missing teeth.  They help to restore a natural smile and function.  Click4teeth provides a wealth of information and resources for people considering the option.
To read the full article, visit "The long-term care of dental implants"