Regain a complete smile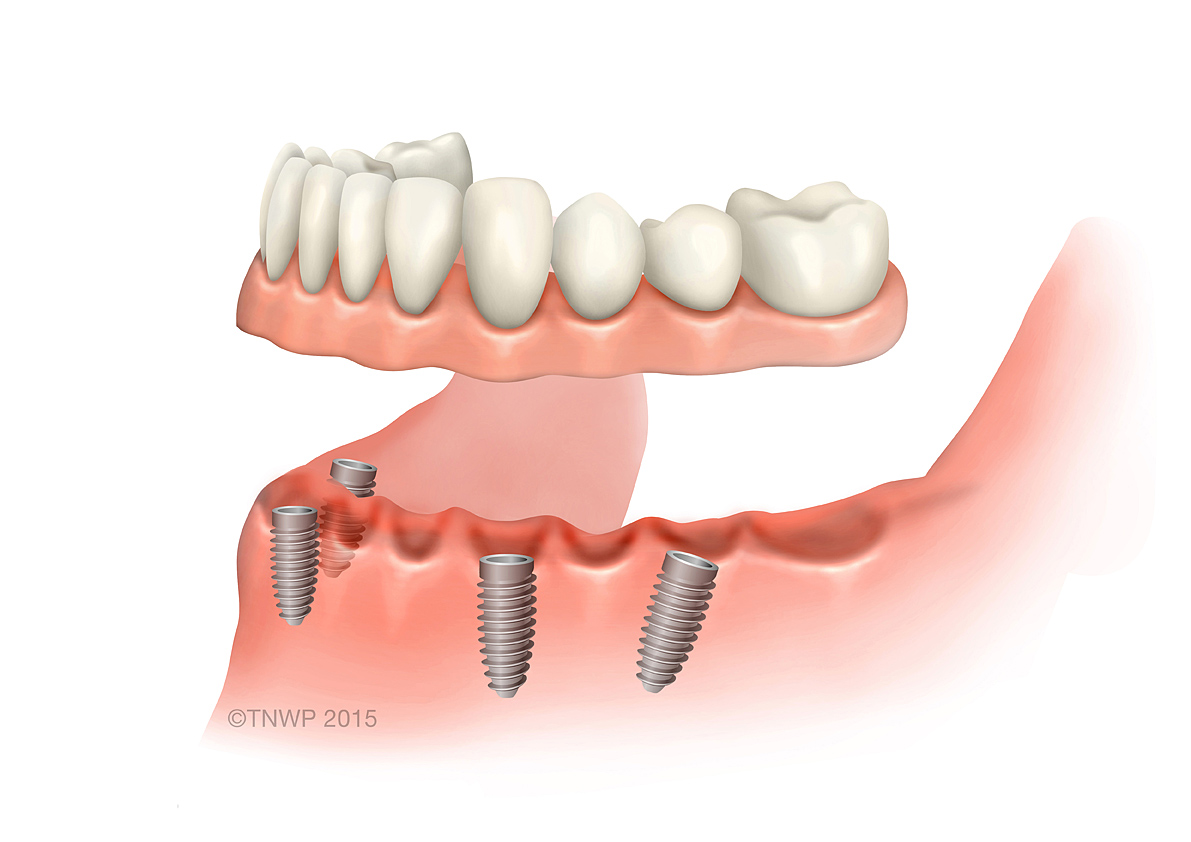 Dental implants can be considered as a solution to the problem of a full arch of missing teeth. An article published on click4teeth.com provides prospective patients with useful information about teeth implant treatment. It explores all the options and the non-implant alternatives to replace a full set of missing teeth, including:
Permanently fixed porcelain bridge
Acrylic bridge supported by four implants
Removable clip-retained denture (implant-supported overdenture)
Implant-stabilised denture
Fixed teeth in a day
Non-implant denture
Dental implants are permanent alternatives for missing and failing teeth, and the only treatment available that replaces both the lost natural tooth and its root. For millions of people who have lost their natural teeth, having dental implants can restore their confidence to speak, laugh, smile and eat normally.
Visit "Can I have dental implants to replace a full arch of missing teeth?" to learn more about your potential treatment options.