What's in an implant?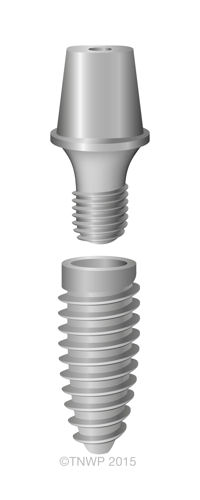 Until recently, dental implants were made solely from titanium, a strong, light and biocompatible material.  Recent innovations have lead to the introduction of zirconia implants, with similar biocompatible properties.  The differences between these materials are explored in an article on click4teeth.
The feature explains:
How dental implants work, and what biocompatibility means
The functional differences between titanium and zirconia implants
How your dentist will decide which material is right for you
Finding an implant dentist with the right training and experience is key to successful dental implant treatment. Click4teeth is the UK's largest directory of clinics providing tooth implants to replace missing teeth. You can find a local implant dentist by browsing our UK directory of implant clinics.
To read the full article, visit "What materials are used in dental implants?"