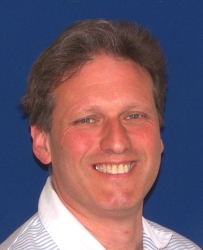 Tooth implant dentist Lytham St Annes, Lancashire
Dr Gary Hills
BSc BDS MGDS RCS MDentSci MRD RCS DipImpDent RCS
Specialist in periodontics (GDC Specialist register) 
Dr Gary Hills has placed over 4000 dental implants since 1989, in private practice, at Manchester Dental Hospital and most recently in the dental department at the University of Central Lancashire. He lectures nationally and internationally on dental implants and gum treatment, including on the Royal College of Surgeons (RCS) dental implant diploma training programme in Germany.  Gary has undertaken numerous postgraduate qualifications and obtained the Membership of General Dental Surgeons, the highest general dental clinical qualification awarded by the RCS, in 1992.
Gary has a Masters Degree in Periodontology (gum treatment) and the Faculty of General Dental Practitioners Specialist Diplomas in Implant Dentistry and Restorative Dentistry. He also has the Membership of Restorative Dentistry from the RCS. He is a registered specialist with the General Dental Council in periodontology.
Patient consultations
Patients just beginning to think about dental implant treatment may find it helpful to attend a preliminary consultation with Dr Hills.  This appointment  includes a clinical assessment, diagnostic X rays and a full written treatment plan with non-implant options, and takes 30 minutes. The discussion will help you consider the options for treating your dental problems and decide whether dental implants are a practical option. The preliminary consultation costs £90. Please use the button in the right hand column to request an appointment. The cost of the treatment planning consultation is refunded on completion of treatment involving dental implants.
Main implant treatments and procedures offered
Single tooth
Bridges
Overdentures
Bone grafting
Sinus lifting
Sedation
Patient testimonials
"I was very impressed with the work that Gary Hills performed for me. Not only was the result better than expected, but great value and as close to a pain-free experience as I have ever had."
"I just wanted to say thank you for making me smile on my wedding day. I would not have had the confidence without what you did."