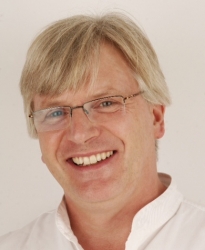 Tooth implant dentist Marple, Stockport, Cheshire
Dr Ian Wellings
BDS
Dr Ian Wellings has over 25 years of clinical experience in dental implantology, placing approximately 200 implants a year, and in over 750 patients overall. Ian's interest is to take a patient in any state of dental/oral debility or disability and be able to restore them to full dental/oral health function and aesthetics. Ian trained and worked with one of the most highly respected pioneers in the field, is a member of the Association of Dental Implantology UK and the American Academy of Implant Dentistry and has lectured both nationally and internationally. Dr Wellings graduated from the University of Sheffield in 1981 after which he served in the Royal Air Force working in Stafford, Cranwell and in Germany.
Patient consultations
Patients just beginning to think about dental implant treatment may find it helpful to attend a complimentary preliminary consultation with Dr John  Mantel.  This discussion will help you consider the options for treating your dental problems and decide whether to proceed to a clinical consultation for implants.  The preliminary consultation is free of charge for visitors enquiring online.  Please use the button in the right hand column to request an appointment. 
Once you have decided that you want implant treatment, the next step is a clinical consultation.  This clinical assessment includes a full mouth examination and the taking of full mouth radiographs. The cost of this is £75.00.
Main implant treatments and procedures offered
Single tooth implants
Multiple implant cases
Bone grafts
Sinus grafts
Immediate implant placement and restoration where appropriate
Surgical extractions
Soft tissue surgery
Gingival grafts
Full arch reconstructions with implants
Overdentures with implants
My implant teeth
Dental implants have transformed my life
I arrived at 32 Whites Dentist in Marple with very serious problems with my teeth and gums - requiring dedicated and professional intervention.  John Mantel and Ian Wellings provided expert advice and superb dental treatment - performing a series of operations and procedures for dental implants which have been life changing - highly recommended!
Dental implants have transformed my life and feel extremely comfortable.  Absolutely incredible compared to the alternative which for me was unsustainable.
Julia Fitton, Romily, Stockport
I wish I had done this years ago
"My teeth were in an extremely poor condition. Bridges and Crowns which had previously been fitted were constantly becoming loose and sometimes actually falling out.
During treatment I was given sedation due to my extreme nervousness. Throughout my treatment period I was kept fully informed of what was happening and all my questions were fully answered. At all times I was given constant reassurance which helped to put me at ease. The care and attention given to me was brilliant.
I feel much more confident with my appearance, happy to smile and brought a new lease of life for me. I wish I had done this years ago."
Carol Pritchard. Marple, Stockport.
Patient testimonials
"For anyone who may be thinking of having a 'new smile', don't put it off for 2 years like I did, as it has made such a difference in my confidence and self image."
"Over the past 18 months I have received the very best of care from everyone at the practice. I was quite apprehensive and nervous about the various procedures, but John's patience and understanding put me at ease. I now have a smile I am proud of. I am delighted with the result."
Additional information
Dr John Mantel BDS MBA
Dr John Mantel carries out patient consultations and treatment planning for implant cases at 32 Whites Dental Care as well as the final restoration after the implant placement has been carried out by Dr Ian Wellings. Dr Mantel qualified from Queens University Belfast in 1980 and has been placing and restoring implants for over fifteen years.
John is committed to continuing professional development and has a special interest in smile design and full mouth rehabilitation as well as pain diagnosis and alleviation. His memberships have included the Assocation of Dental Implantology UK and the American Academy of Osseointegration.
The practice offers intravenous sedation for apprehensive patients and accepts referrals for other oral surgical procedures.
Implant case referral policies, procedures and administration
We accept referrals for all types of dental implant treatment in the Cheshire and Greater Manchester areas and further afield.