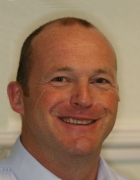 Tooth implant dentist Wigan, Lancashire
Dr Richard McCormick
BDS FDS RCS (Eng) DipImpDent RCS
Mr McCormick has been providing dental implants for over 20 years and is a Specialist in Oral Surgery.  He is a partner of Red Rose Dental Group and currently holds a position at the Royal Albert Edward Infirmary in Wigan.
Patient consultations
Patients just beginning to think about dental implant treatment may find it helpful to attend a complimentary preliminary consultation with our treatment coordinator.  This appointment does not include a clinical examination but will help to answer any questions you may have.  The discussion will help you consider the options for treating your dental problems and decide whether to proceed to a clinical consultation for implants.  The preliminary consultation is free of charge for visitors enquiring through this website.  Please use the button in the right hand column to request an appointment.
Once you have decided in principle that you want implant treatment, the next step is a clinical Assessment.  This includes a comprehensive oral examination, and results in production of a fully-costed individual plan for your treatment.  The fee for the clinical assessment appointment and provision of your personal treatment plan is £185.00 including X-rays.
Main implant treatments and procedures offered
Individual implants

Bridges with implants

Full arch reconstructions with implants

Overdentures with implants

Bone grafts

Sinus lifts
Additional information
Oral Surgery, Orthodontics, Cosmetic and Restorative, General Dentistry.
Implant case referral policies, procedures and administration
Dentist or self referrals taken.  Letter, fax or phone call to our implant coordinator, Debbie Scrivens.  Debbie is contactable at the practice on 07809320383.   You are also able to refer through our website.