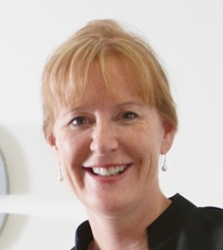 Tooth implant dentist , St Austell, Cornwall
Dr Clare Hartley
BDS
Dr Clare Hartley is a principal dentist at Manor House Dental Practice and has successfully placed many hundreds of implants since completing the one year Warwick University clinical implants course in 2003.  Clare also enjoys cosmetic and complex restorative dentistry, having been on many postgraduate courses in both.  She currently receives most of her referrals for implant treatment, cosmetic and restorative dentistry.  Dr Hartley qualified in 1990 from Cardiff University and gained early experience in oral surgery, working at the University Dental Hospital in Cardiff and then at Morriston Hospital, Swansea before going into general practice. 
Patient consultations
For patients enquiring about implant treatment via this website, Dr Hartley offers a free preliminary consultation.  This appointment does not include a clinical examination and it only takes 15 minutes.  Please use the button in the right hand column to request an appointment. 
Once you have decided in principle that you want implant treatment, the next step is a clinical consultation.  This includes a comprehensive oral examination and production of a fully-costed individual plan for your treatment.  The fee for the clinical assessment and treatment plan is £65, not including X-rays/CT scans.  The cost of the clinical consultation is refunded when you proceed with the treatment.
Main implant treatments and procedures offered
Implant placements for retaining single teeth
Bridgework
Dentures and full arch reconstruction
Sinus augmentation
Implant case referral policies, procedures and administration
We acknowledge all referrals received.  The referring dentist will receive a copy of the treatment plan once the initial clinical consultation has been carried out.  You will be informed by letter when treatment is complete. 
Dr Hartley also holds frequent restoration training events at her practice.  She is more than happy to help nurture dentists who wish to undertake the restoration phase of implant treatment.