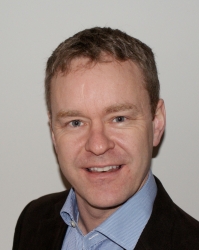 Tooth implant dentist Newry, County Down, Northern Ireland
Dr Conor McEnhill
BDS FDSRCS (Ed) DipImpDent RCS (Eng)
Dr McEnhill has been placing and restoring implants for nine years. He is the director of Appletree Oral Surgery and Implant Dentistry and is a Diplomate of the Royal College of Surgeons of England in implant dentistry. Appletree is an award winning facility catering for a wide variety of clinical cases requiring implant treatment. Mentoring of colleagues with an interest in implants is carried out there also.  Dr McEnhill has a special interest in the reconstruction of deficient arches with bone grafting.
Patient consultations
Patients just beginning to think about dental implant treatment may find it helpful to attend a complimentary preliminary consultation with Dr McEnhill. This appointment does not include a clinical examination and it only takes 15 minutes. The discussion will help you consider the options for treating your dental problems and decide whether to proceed to a clinical consultation for implants. The preliminary consultation is free of charge for visitors enquiring through this website. Please use the button in the right hand column to request an appointment. 
Once you have decided in principle that you want implant treatment, the next step is a clinical consultation. This includes a comprehensive oral examination, and results in production of a fully-costed individual plan for your treatment. The fee for the clinical assessment appointment and provision of your personal treatment plan is £50 including X-rays The cost of the treatment planning consultation is refunded when you proceed with the treatment.
Main implant treatments and procedures offered
Immediate placement 
Immediate loading 
Full arch cases 
Overdenture cases
Block grafting 
Sinus grafting
Piezosurgery 
IV sedation
Implant case referral policies, procedures and administration
Referrals can be made by telephone, email or letter. A close working relationship with the referring clinician is obtained as a multi-disciplinary approach is often required for our patients. Referring colleagues who restore implants are key to the treatment planning process and close co-operation with them is the norm.