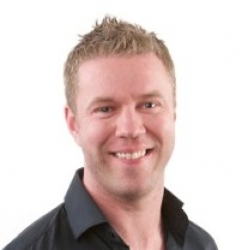 Tooth implant dentist Belfast, County Down, Northern Ireland
Dr Rory McEnhill
BDS MSc(Rest Dent)
Dr Rory McEnhill is a experienced implantologist offering a full range of implant solutions.   As part of his extensive postgraduate training he has completed a Diploma and a Masters degree in Restorative Dentistry.
Dr McEnhill has been recognised as the 'best dentist under 35 in Northern Ireland' at the UK Dentistry awards in 2010 and 2013. In addition, Rory has been shortlisted and highly commended at the UK Aesthetic Dentistry awards in 2013 and 2014.
Patient consultations
For patients enquiring about implant treatment via this website, Dr Rory McEnhill offers a free preliminary consultation.  This appointment does not include a clinical examination and it only takes 15 minutes.  Please use the button in the right hand column to request an appointment.
Once you have decided in principle that you want implant treatment, the next step is a clinical consultation.  This includes a comprehensive oral examination and production of a fully-costed individual plan for your treatment.  There is no fee for the clinical assessment and treatment plan or for any X-rays or CT scans that may be required.
Main implant treatments and procedures offered
Single/multiple implants

'Teeth in a day'

Sinus grafting

Advanced bone grafting solutions
Patient testimonials
"I did not want to wear normal dentures. I then read about 'Implant Dentures' and thought this sounds good, so I went to see Rory. He explained all my options, cost, etc and what we needed to do. My treatment commenced and all my remaining teeth were extracted. Implants were placed on the top and bottom. Amazing results, my teeth look so natural. Brill colour, eating is no problem and I have a perfect bite. I never want to take them out, but have to for cleaning purposes. I can now laugh, smile, have my photograph taken without thinking 'hope nobody sees my horrible teeth'. Thank you so much."
"I am 52 years old and have been a smoker all my life, which ruined my teeth and my gums. My teeth were so disgusting that I never smiled any more. Also my confidence to talk to people was gone. So I made a decision that something had to be done. I came to see Rory, who discussed what had to be done. I am a very nervous person and afraid of dentists. So I was put right at ease from day one. Now I have no fear of the dentist and trust them so much. Now I have beautiful teeth and have my confidence back. I can't wait to get my bottom teeth done. I am now a non-smoker and will remain to be one. So thanks Rory, for a brilliant job well done."
Implant case referral policies, procedures and administration
We accept referrals for all types of cases related to implants.  Our practice accepts referrals for complete treatment or surgical treatment only, allowing the GDP to restore, with our guidance if required.  The patient will be returned to the referring practice at the end of treatment. General dental practitioners are encouraged to undertake the restoration phase of the implant treatment for their own patients in straightforward referred cases.  We also offer support to any practitioners wishing to restore dental implants or start placing their own.
Rory routinely holds implant referral evenings for GDPs, with a view to allowing them the option of bringing implants into their practice.