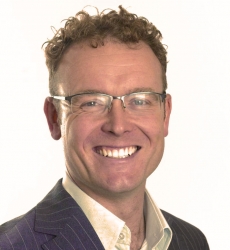 Tooth implant dentist Newtownabbey, County Antrim, Northern Ireland
Dr Philip Burns
BDS(QUB)
Dr Burns graduated from Queens University Belfast and started implant treatments after a hands-on year long course in implantology. After the year course he continued to train with experienced implantologist under a mentor scheme. Having now placed several hundred implants Dr. Burns already receives many referrals from local dentists but is now looking to expand this area of the practice.
Dr Burns is committed to continued education and is a member of the Association of Implantologists, SAAD and BACD attending events and training all over the UK and Europe.
Patient consultations
Patients just beginning to think about dental implant treatment may find it helpful to attend a complimentary preliminary consultation with Dr Burns.  This appointment does not include a clinical examination and it only takes 15 minutes.  The discussion will help you consider the options for treating your dental problems and decide whether to proceed to a clinical consultation for implants.  The preliminary consultation is free of charge for visitors enquiring through this website.  Please use the button in the right hand column to request an appointment.
Once you have decided in principle that you want implant treatment, the next step is a clinical consultation.  This includes a comprehensive oral examination, and results in production of a fully-costed individual plan for your treatment.  The fee for the clinical assessment appointment and provision of your personal treatment plan is £90, including X-rays.  The cost of the treatment planning consultation is refunded when you proceed with the treatment.
Main implant treatments and procedures offered
Single tooth
Multiple units
Full mouth restorations
Denture stabilisation (syncone)
Bone augmentation
Sinus lift and bone grafts available
Patient testimonials
"I now can totally enjoy all types of food/meals without worrying about whether I will be able to chew the food properly, I'm back to enjoying those lovely crispy apples again, so the implants have been a fantastic success.  
It really is great to look forward to a night out for a meal with friends, knowing that I can eat without having to "slip out" to fix my dentures.
My friends have even commented that  I smile a lot more now, obviously my confidence has been restored to its former level."
"I had two choices, wear a denture or invest in a implant. Philip Burns talked me through my options and, after consideration, I opted to go for the finished job of having an implant fitted.  Philip explained in great detail and helped me feel at ease as we went through step by step.  I now have a confident smile and no longer fret as I take customers out for lunch on whether my tooth will let me down or not.  A job well done in my opinion and worth every penny."
Additional information
We also accept referrals for orthodontic treatment
Implant case referral policies, procedures and administration
Implant case referrals can be made by phone, mail or e-mail.
Consultations start from £100 to include radiographs models and written report.
CT scans if needed are charged separately.
Referring dentist will be kept up to date with the progress of the case at each stage.
It may be possible for the referring dentist to be involved in the restorative process.