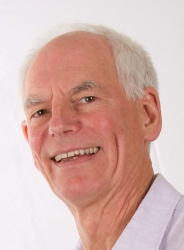 Tooth implant dentist Tisbury, Salisbury, Wiltshire
Dr John T Barton
BDS DipImpDent RCS (Eng)
Originally started restoring implants in 1995, attending a Branemark course at Guys and a surgical course at the Eastman in 1997. After placing and restoring on my own patients, dental friends started referring their patients. Various other courses followed – including surgical course Gothenburg at the Branemark Institute, a short course in sinus grafting in Cologne. In 2003 I enrolled in the first group on the 'Diploma in Implant Dentistry' course run by FGDP at the Royal College of Surgeons, successfully completing the course in 2004 in the first cohort. I still attend update courses and have been a tutor on the Diploma course at RCS since 2005.
Patient consultations
Consultation Fee £50
This will be deducted from the final treatment fee if the treatment plan is accepted.

Once the patient or referring dentist has contacted the practice we will arrange a consultation and confirm this by letter. We will include a pack providing basic implant information. Once the consultation has been attended we would be able to give a verbal estimate on the day and a written treatment plan with the options will be posted to the patient. A further consultation at the practice or by telephone call may be necessary which would be covered by the initial consulation fee.
Main implant treatments and procedures offered
Single Tooth to Full Arch Replacement
Sinus Grafting
Block Bone Grafts – from intra-oral sites
Immediate Placement & Loading
Treatment Planning & Co-ordination
Surgery only & Guidance with Prosthodontics
Mentoring
Additional information
Paul Begley BDS FDS RCPS MSc Specialist in Restorative Dentistry.
Accepts referrals for all endodontic and restorative treatments.
Briony Wood BDS
Special Interest In Sedation & currently undertaking the RCS/FGDP Diploma in Implantology.
Claudia Horsman BDS
Special Interest in Wrinkle Correction Treatment – Trained By Dr Bob Khanna.
Implant case referral policies, procedures and administration
Referrals are accepted by letter.
Referral packs are available.
Patients are contacted by phone and letter arranging a 30-minute consultation.
The patient is sent referral pack including basic implant information.
Once the consultation has been attended, a report is forwarded to both patient and referring practitioner.