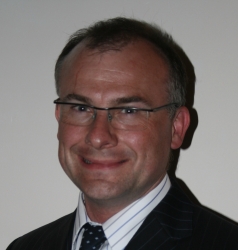 Tooth implant dentist , York, North Yorkshire
Dr Robert Glover
BDS MSc (Implant Dentistry, Warwick) Dip Con Sed (N'Cle)
Dr Robert Glover has many years experience in dental implantology including bone grafting, sinus grafting and full mouth rehabilitations.  He has placed over 2,500 implants.  Having achieved an MSc in Implant Dentistry with distinction at the University of Warwick, Robert went on to gain the Diploma in Dental Conscious Sedation from Newcastle University.  He has run a regional training centre for the Warwick University MSc implant dentistry course and is an approved mentor for the Association of Dental Implantology (UK).  Dr Glover qualified from Newcastle University in 1992.
Patient consultations
At York Dental Implant Centre we offer a FREE 'Am I suitable for dental implants' consultation. This includes a meeting in a relaxed atmosphere with our implant advisor over coffee to go through dental implants with you stage by stage. This will also give you an insight to costs, times and our services.
A clinical consultation, costing £95, is a comprehensive examination to include X-rays, bone level checks, oral cancer screening, smoking cessation (if necessary), periodontal (gum) assessment and provision of a fully costed written treatment plan.
Main implant treatments and procedures offered
Single implant replacement
Replacement of several missing teeth
Replacement of all missing teeth
Immediate implant treatment
Immediate replacement of teeth with bridgework in same day
Sinus lift bone grafting
Advanced cases
Periodontal micro-surgery
Dental implant maintenance
Patient testimonials
"I would just like to thank you so much for the wonderful implants you have just completed for me. I had no pain either during or after the procedure and would not hesitate to have more if needed. I would recommend anyone thinking of implants to come and see you."
"Thank you, Dr Glover for your care and attention during the implant treatment. Your clear explanations meant that I was prepared and reassured during the whole process, which went smoothly. I am delighted with the result. The implants look and feel absolutely natural - definitely something to smile about !"
Additional information
The practice has an endodontist, Dr Nitin Prasad, who provides the full range of endodontic procedures.  We also offer both intravenous and inhalation sedation for all dental treatments if required.
Implant case referral policies, procedures and administration
We accept referrals from general dental practitioners for all types of dental implant treatment.  Referrals are accepted for complete treatment or surgical treatment only, allowing the GDP to restore, with or without supervision.   The practice offers full training for referring practitioners either at the Dental Implant Centre or the dentist's own clinic.