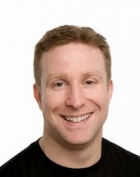 Tooth implant dentist Farsley, Leeds, West Yorkshire
Dr Jonathan Swarbrigg
BChD (Leeds) MFGDP (UK) DipRestDent RCS (Eng)
Jon graduated from Leeds in 1992, then went on to work as clinical assistant in oral surgery.
Jon developed a special interest in implants in 2001 and has taken part in many courses in the UK and Europe developing and increasing his skills.
Patient consultations
Details of consultation fees and what they include:
'Can I Have Dental Implants?'
At Farsley Dental Practice we offer a FREE ' Am I suitable for dental implants' consultation. This includes a meeting in a relaxed atmosphere with our Smile Advisor over coffee to go through dental implants for you stage by stage.  This will also give you an insight to costs, times and our services.
Clinical Consultation – £95
A Comprehensive examination to include, x-rays, bone level checks, oral cancer screening, smoking cessation (if necessary), perio assessment and provision of a costed treatment plan.
Main implant treatments and procedures offered
One stage implant placement
Sinus augmentation procedure
Bone augmentation 
Multiple implants
NEW Vassos rings – for 100% accuracy of a missing tooth placement
Additional information
Jon also takes referrals for future veneers, clearstep braces, and smile make-overs.  He also runs a rejuvenate clinic which is open to referrals.  For any more information please contact Vicki at the surgery.
Implant case referral policies, procedures and administration
Please see our website for referral forms.
Once referrals have been received by post or e-mail our care nurse will contact your patient and give them all the details.
General dental practitioners are encouraged to undertake the restoration phase of the implant treatment for their own patients in straightforward referred cases.  FREE training in the restoration of simple dental implant cases is available.  To enquire about starting to restore dental implant cases for your patients, please contact 0844 8151230.