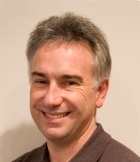 Tooth implant dentist Abergavenny, Monmouthshire, Wales
Dr Nigel Jones
BDS (Lond) DipImpDent RCS
Nigel Jones has an active interest in advanced dental conservation and is committed to excellence in dental care.  He has completed many years of postgraduate training and has successfully placed and restored over 4000 implants. Dr Jones has attained the Advanced Diploma in Implantology and tutors on Cohort 9 of the FGDP Diploma course. He has also completed a year-long programme of specialist training in implantology and attended a number of bone grafting courses. He is a mentor for dentists placing Ankylos implants and is a member of the Association of Dental Implantology.  Dr Jones is lead tutor on the implant diploma of the RCS and was a Dental Adviser for postgraduate education in Wales and the Marches. He qualified from the London Hospital in 1980.
Main implant treatments and procedures offered
Implant placement
Implant Restoration
Bone Grafting and Augmentation
Sinus Augmentation Procedures
Sedation for any or all procedures
Mentoring
Patient videos
Patient testimonials
'When I was offered the chance of having implants and not a denture, it was like a ray of hope coming through. My dentist recommended Nigel who gave me a range of options to choose from that suited both me and my bank balance. Now I can laugh, smile, have a lot of fun and kiss with confidence without worrying. Somehow one feels more whole.'
'Everything was explained so thoroughly and I felt reassured that I was in hands that I could trust. I took the option of sedation so my memory of the procedure is not there, it was really easy with no discomfort, in fact it didn't seem like a procedure at all. I was also very impressed with the aftercare. I'm not restricted in anything I eat; it's so straightforward and is literally like having your own teeth.'
Implant case referral policies, procedures and administration
We welcome the chance to work with you providing implants for your patients. Please contact the practice for a referral pack
Dr Jones runs General Practitioner Implant Restoration 'R£LAX' events.