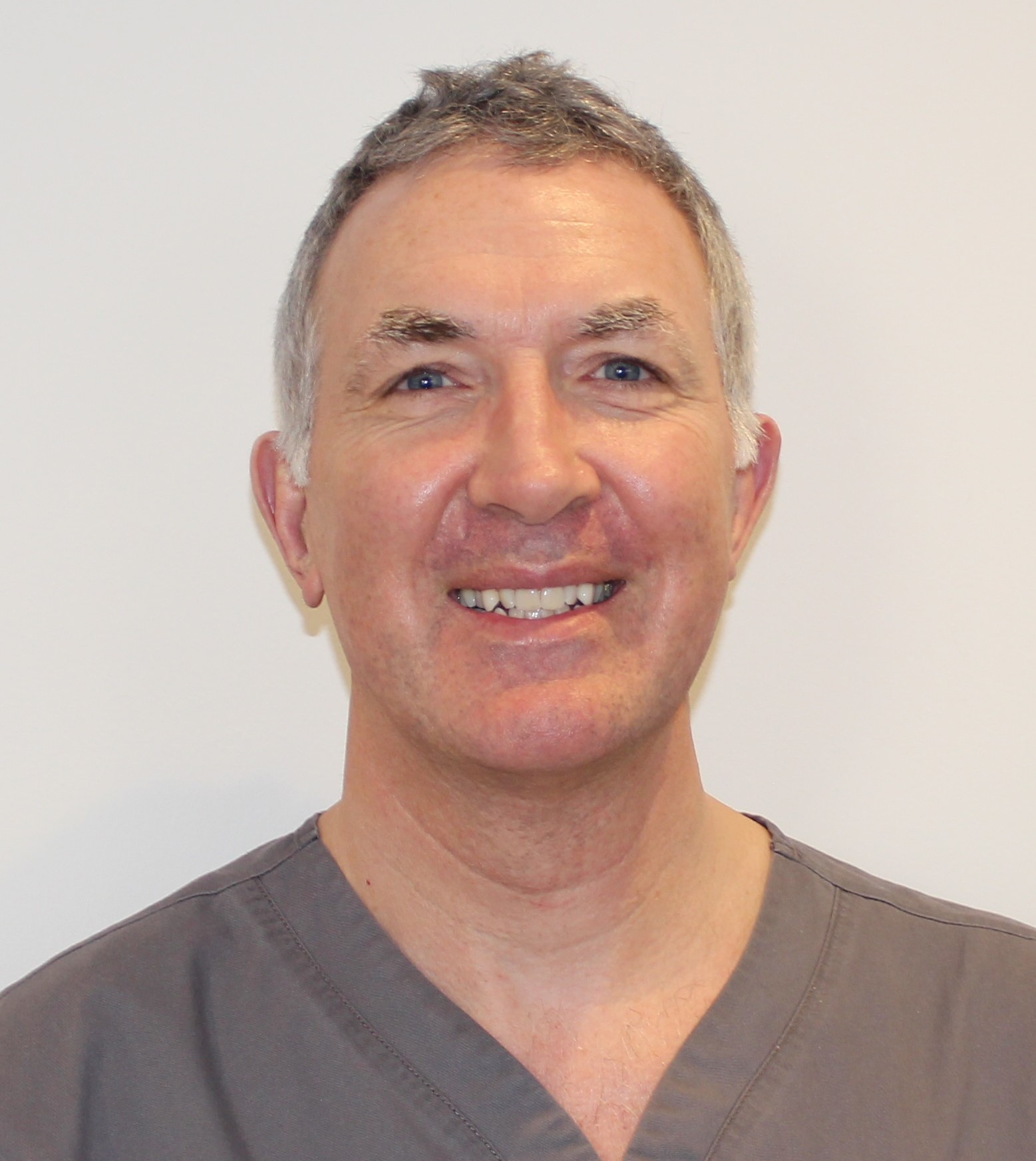 Tooth implant dentist , Bath, Somerset
Dr Ian Bellamy
BDS, BSc, DipImpDentRCS(Eng).
Mr Ian Bellamy began placing implants on taking over the Aquae Sulis practice in 1998. Since then he has restored over 2,000 cases. Ian has studied with world leaders in implantology in both Europe and the US, including at the internationally renowned Branemark clinic in Gothenburg.  He is one of very few dentists to complete the exacting Diploma in Implant Dentistry at the Royal College of Surgeons in London.  Mr Bellamy has taught and mentored other dentists in implantology for many years and accepts referrals from dental colleagues in the South West. 
Mr Ian Bellamy is a member of the Association of Dental Implantology (ADI), the European Association of Osseointegration (EAO), the Faculty of General Dental Practice (Royal College of Surgeons of England) and the British Dental Association (BDA).
Patient consultations
Patients just beginning to think about dental implant treatment may find it helpful to attend a complimentary preliminary consultation with Dr Bellamy. This appointment does not include a clinical examination and it generally takes 30 minutes.  The discussion will help you consider the options for treating your dental problems and decide whether to proceed to a clinical consultation for implants.  The preliminary consultation is free of charge for visitors enquiring through this website. 
Once you have decided in principle that you want implant treatment, the next step is a clinical consultation.  This includes a comprehensive oral examination, and results in production of a fully-costed individual plan for your treatment.  The fee for the clinical assessment appointment and provision of your personal treatment plan is £181 including X-rays/CT scans. 
Main implant treatments and procedures offered
Full diagnosis, including in-house CT scan
Surgery and prosthodontics
Single tooth restorations
Multiple tooth restorations
Full mouth rehabilitations
Bone augmentation including block bone grafting and sinus lift procedures
Patient testimonials
"I am now the proud owner of three implants and I cannot believe the difference it has made to my smile. Gone are the days of trying to hide my teeth and now I can smile with confidence. The dental treatment I have received has been superb and I would sincerely like to thank everyone at Aquae Sulis."
"I can honestly say that I have never been happier about my appearance. The professional, caring attitude that I have received from every member of the team, confirms that my first impression was correct. Thank you for giving me back my smile and my confidence."
Additional information
The practice offers full maintenance and hygienist follow-up treatments.
Implant case referral policies, procedures and administration
Referrals are accepted for all types of implant treatment.  Patients only undergo the treatment for which they have been referred, no other treatment is carried out without prior consultation.  Once treatment is complete patients are returned to their own dentist for continuing care.  Referrals are accepted for complete treatment or surgical treatment only, allowing the GDP to restore.