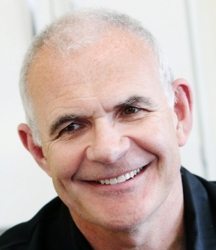 Tooth implant dentist , Bath, Somerset
Dr Dermot McNulty
BDS DipImpDent RCS (Eng)
Dermot McNulty restricts his clinical practice to implant dentistry. He has been actively involved in this field since 1987, and has extensive experience of all the major implant systems.  Dermot has pursued dental implant and restorative postgraduate education both in the UK and abroad and was awarded the RCS Diploma in Implantology in 2005.  Dr  McNulty is a lecturer and examiner for the Royal College of Surgeons, Faculty of General Dental Practice Implant Diploma Courses held in London and Leeds and is also the  Course Director for the Implant Diploma Programme.  He founded Bath Spa Dentistry in 2003 as a centre for implant dentistry, and it is now a major referral centre for General Practitioners throughout the United Kingdom.
Patient consultations
Patients just beginning to think about dental implant treatment may find it helpful to attend a complimentary preliminary consultation with the treatment coordinator.  This appointment does not include a clinical examination and it only takes 15 minutes.  The discussion will help you consider the options for treating your dental problems and decide whether to proceed to a clinical consultation for implants.  The preliminary consultation is free of charge for visitors enquiring through this website. Please use the button in the right hand column to request an appointment.
Once you have decided in principle that you want implant treatment, the next step is a clinical consultation with Dr McNulty.  This includes a comprehensive oral examination, and results in the production of a fully-costed individual plan for your treatment.  The fee for the clinical assessment appointment and provision of your personal treatment plan is £102. This includes intra-oral radiographs. There is an additional cost for an OPT (scan X-ray) of £61, should this be required.  Included in the consultation fee we also offer a complimentary follow up discussion appointment, to discuss the treatment plan further, answer any questions you may have and discuss how you may wish to proceed. This cost of the consultation is refunded to you if you choose to go ahead with treatment.
Main implant treatments and procedures offered
All aspects of implant dentistry
Single units
Full mouth restorations
Sinus lifts
Bone grafting
Immediate same day teeth
CT scanning
Additional information
The practice is fully equipped with all the latest technology including a three-dimensional cone beam scanner.
Implant case referral policies, procedures and administration
Referrals can be mady by using the case referral form on this page or by contacting the practice. General dental practitioners are encouraged to undertake the restoration phase of the implant treatment for their own patients in straightforward referred cases.  
To enquire about starting to restore dental implant cases for your patients, or if you have a case that you would like to refer to us please contact our Treatment Co-Ordinator at Bath Spa Dentistry Tel. 01225 464346, Email: treatmentcoordinator@bathspadentistry.com