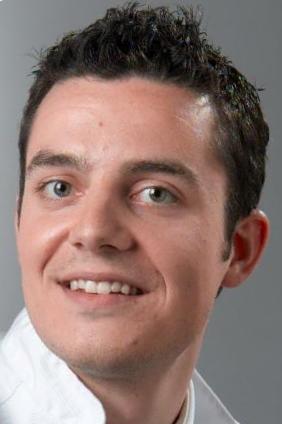 Tooth implant dentist Stroud, Gloucestershire
Dr Colin Neil
BDS MFDS RCS MSc (Implant Dentistry) Dip Dent Sed MSurgDent RCS
Dr Colin Neil is an experienced oral surgeon providing high quality implant dentistry. Having achieved an MSc in Implant Dentistry from the University of Warwick he completed the specialist exit examination in surgical dentistry at the Royal College of Surgeons. He is dedicated to education in the field of implant dentistry. Dr Neil developed sedation skills whilst working as a senior house officer at Taunton Hospital which has enabled him to establish an excellent reputation for intravenous sedation. Colin is a Fellow of the International Congress of Oral Implantology and has lectured internationally. He is also a mentor for the Association of Dental Implantology UK.
Patient consultations
Patients just beginning to think about dental implant treatment may find it helpful to attend a complimentary preliminary consultation in our relaxed non-clinical lounge area to speak with one of our implant treatment coordinators, Rowan or Kelly. This initial appointment does not include a clinical examination but you are welcome to look at photos and models of cases similar to your own and you can stay and ask as many questions as you like with complimentary refreshments available. You may also tour our advanced dental facilities if you wish. The discussion with one of our implant treatment coordinators will help you consider the options for treating your dental problems and decide whether to proceed to a clinical consultation for implants.  The preliminary consultation is free of charge for visitors enquiring through this website.  Please use the button in the right hand column to request an appointment.
Once you have decided in principle that you want implant treatment, the next step is a clinical consultation with our implant surgeon Dr Colin Neil. This includes a comprehensive oral examination, and results in the production of a fully-costed individual plan for your treatment.
The fee for the clinical assessment appointment and provision of your personal treatment plan is £89, excluding any X-rays/CT scans that may be clinically justified. 
Main implant treatments and procedures offered
Premium quality, evidence-based dental implant treatment
Immediate dental implants
Bone grafting
Sinus grafting
Replacement of missing tooth/teeth with fixed dental implant teeth within 24 hours of implant placement surgery
Full arch fixed dental implant bridges (to replace all teeth)
Implant retained overdentures (implant denture stabilisation)
Sedation techniques for patient relaxation and comfort
Cone beam computerised scanner (CBCT)
Patient videos
Patient testimonials
"I had suffered trauma and knocked out a front tooth which really affected my confidence as I hated the removable denture.  Fortunately my usual dentist referred me to Dr Colin Neil and he was able to replace this with bone grafting and a fixed dental implant tooth which looks so natural it has literally "rebuilt" my confidence!  Worth every penny, I just wish I had done this sooner!"
"I was putting up with dentures because I was so worried about having more dental treatment.  I was told that Dr Colin Neil could give me sedation during surgery and I got my fixed implant teeth.  I can now eat, smile, laugh and even kiss with confidence again. This has been truly life transforming, thank you to Dr Neil and your professional, caring team."
Implant case referral policies, procedures and administration
We accept referrals for all types of dental implant treatment.  Once treatment is complete we return the patient to the care of the referring dentist.
Dr Neil also provides teaching facilities and one-to-one mentoring to general dental practitioners who wish to restore dental implants and also to implant surgeons who would like to be mentored in the provision of more advanced implant surgical procedures such as bone grafting, sinus augmentation and full arch same day smile all-on-4 type procedures both in his clinic in Stroud and/or can arrange to mentor and bring equipment and trained implant nurses to your own practice.