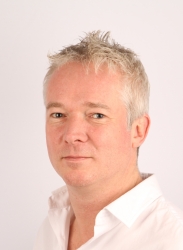 Tooth implant dentist Bournemouth, Dorset
Dr Simon Belford
FFGDP(UK) DipImpDentRCS(Edin) DipImpDentRCS(Eng) BDS(Lond)
Simon is the principal and owner of Alington Dental, placing and restoring implant cases of varying degrees of complexity. He has experience in using several different implant systems and has completed the Implant Diploma Teaching Programme at the Royal College of Surgeons. Simon is a member of the British Academy of Aesthetic Dentistry and continually updates and improves his knowledge and skills to provide his patients with a functional and aesthetic outcome to their presenting complaint. Simon qualified from Guys Hospital in 1989 and worked as an associate at 7 Poole Road and a clinical assistant at Royal Bournemouth Hospital for nine years.
Patient consultations
Patients just beginning to think about dental implant treatment may find it helpful to attend a complimentary preliminary consultation with Dr Belford. This appointment does not include a clinical examination and it only takes 30 minutes. The discussion will help you consider the options for treating your dental problems and decide whether to proceed to a clinical consultation for implants.  The preliminary consultation is free of charge for visitors enquiring through this website. Please use the button in the right hand column to request an appointment.
Once you have decided in principle that you want implant treatment, the next step is a clinical consultation. This includes a comprehensive oral examination, and results in production of a fully-costed individual plan for your treatment. The fee for the clinical assessment appointment and provision of your personal treatment plan is £95, including X-rays. The cost of the treatment planning consultation is refunded when you proceed with the treatment.
Main implant treatments and procedures offered
Treatment planning
CT planning
Placement and restoration of implants
GBR
Sinus grafting and block grafts
Full mouth rehabilitations
Overdentures
Mentoring
Orthodontics
Sedation
Patient testimonials
"Mr Belford and his team went to a lot of trouble to explain the procedure and to show exactly what would be involved. After the necessary injections there was no pain whatsoever. Now that I have my new teeth and can chew properly again, I am absolutely delighted with the result and can honestly say that it was worthwhile. Who wants to wear dentures if they don't have to?"
"Dr Belford explained in detail what was involved with implant treatment and, when I underwent the procedure, I did not experience any discomfort. I have now had the implant and crown for three months and am very pleased with the result as it is just like having a natural tooth. I can now eat and socialise with complete confidence and would certainly recommend it to anyone who has an unsightly gap."
Additional information
Our whole team is committed to furthering their skills through postgraduate education and has been involved with the Royal College of Surgeons training programme in implant dentistry and the DNETC Implant Nursing Certificate at Kings College London. Two of Alington Dental's staff have been awarded the Implant Nursing Certificate from Kings College London.
Implant case referral policies, procedures and administration
By telephone, fax or e-mail
Practice manager: Laura Brown
Receptionists: Victoria Salt and Nicola Airey
Simon is currently undergoing the Certificate of Mentoring at the Royal College of Surgeons, London.  He is happy to work with other dentists, either by providing the surgical aspect for them to restore or to mentor them through the surgical phase with their own patient at Alington Dental.