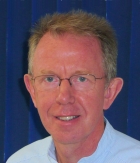 Tooth implant dentist Fareham, Hampshire
Dr John McInerney
BDS DipImpDent RCS (Eng)
Dr McInerney has been involved  in Implantology since 1992. Started with early Ashok Sethi, Hilt Tatum, Eastman Hospital courses and eventually obtaining his Implant Diploma at The Royal College in London.
Has been an ADI member since 1994 and regularly attends postgraduate conferences and meetings.
A great supporter of practical education and development, John is now course tutor on the Diploma course at the RCS London and an ADI mentor.
He welcomes visits to his practice from postgraduate students.
He  was recently awarded the Advanced Certificate in Implant Dentistry from the FGDP.
Main implant treatments and procedures offered
Single tooth implants and restorations
Multiple implant cases
Full denture bar implant supported  cases
Syncone cases
Soft tissue cases with aesthetics and lack of keratized support
Block bone grafts
Sinus grafts
Sinus lifts
Bone expansion
Gingival ad connective tissue grafts
Special interest in aesthetics and implants combined
Combined orthodontic and implant cases for optimum positioning
Implant case referral policies, procedures and administration
Referral in writing or on premade packs.
Pre-referral discussions welcome. Email to managerlouise@vidadentistry.co.uk if preferred