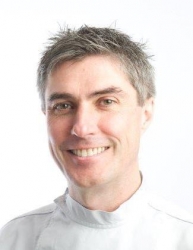 Tooth implant dentist South Wigston, Leicester, Leicestershire
Dr Duncan Ralston
BDS DipImpDent RCS (Eng)
Duncan runs an expanding private referral clinic founded on cosmetic and implant dentistry. He has successfully placed and restored over 1,000 implants in the last 16 years.  In 2010 he was awarded  the prestigious Diploma in Implant Dentistry at the RCS in London. Since qualifying from Birmingham University in 1984, Duncan has continued to gather both knowledge and skills from recognised centres of excellence across the world.   He is an active member of both the Association of Dental Implantology and the British Society of Occlusal Studies.
Patient consultations
Patients just beginning to think about dental implant treatment may find it helpful to attend a complimentary preliminary consultation with clinical manager Karen, an experienced dental nurse.  The discussion will help you consider the options for treating your dental problems and decide whether to proceed to a clinical consultation for implants.  The preliminary consultation is free of charge for visitors enquiring through this website.  Please use the button in the right hand column to request an appointment.
Once you have decided in principle that you want implant treatment, the next step is a clinical consultation with Dr Ralston.  This includes a comprehensive oral examination, and results in production of a fully-costed individual plan for your treatment.  The fee for the clinical assessment appointment and provision of your personal treatment plan is £95, including an OPG (a large X-ray). 
Main implant treatments and procedures offered
Immediate implant placements
Full mouth reconstructions
Same day teeth
Spark eroded fixed/removable reconstructions
Bar over-dentures
SynCone
Soft tissue grafting
Sinus augmentation
Patient videos
My implant teeth
I am now very healthy, active and confident
"Four years ago, my husband, Tony needed a wisdom tooth extraction. That same day, Tony asked Duncan if he would examine me, because the family had noticed that my general health was not good, nothing specific, but I was unable to shake off minor ailments quickly, as if there was some underlying problem. In due course, five implants were installed; this process was very successful and my new teeth were then installed after which I felt and looked better than I have for years. Throughout my treatment, Duncan emphasized hygiene and cleanliness which I took on board. I would go as far as to say, that I think Duncan has saved my life, I am now very healthy, active and confident."
Elizabeth Wright, Wigston, Leicester
Patient testimonials
"Since Duncan became my dentist, matters have changed considerably.  I have had four bridges and three implants, which has meant that for the first time in my life I now have the full complement of teeth and not one ounce of trouble.  I would recommend Duncan to anyone especially if you need dental implants, mine are fabulous."
"I write this letter to espress my thanks and appreciation to you for giving me my speech, taste and confidence to smile again back.  For the first time in 30 years I can now bite into an apple and taste the food I am eating."
Additional information
IV sedation and bone grafting is available, provided by our visiting surgical specialist Dr Michael Winston MB Bchir FDS RC
Implant case referral policies, procedures and administration
Close liaison with referring dentists encouraged!
Phone/e-mail contact.
Referral forms, Practice brochure, customised treatment plans / consent forms as standard.
Dentists:- Open house at "The Clinic", watch us work – you learn.