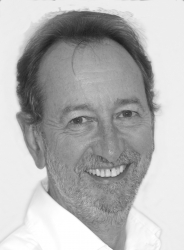 Tooth implant dentist Bedford, Bedfordshire
Dr Richard Latchford
BDS BSc LDS RCS (Eng) MFGDP (UK) MSc (Specialist in Prosthodontics)
Richard is a highly experienced restorative practitioner with almost twenty years of implant experience.  Richard is now principally associated with the reconstruction of complex cases especially with the use of implants.  The number of cases and the need to simplify the procedures while maximising the appearance has involved Richard undertaking both surgical and restorative phases of implant treatment.  This has meant an increase in single stage cases, often with immediate replacement of natural teeth.  This reduces the number of surgical procedures and bone loss with a concomitant improvement in appearance.  Richard has wide experience in the rehabilitation of complex trauma and osteotomy cases working with several Consultant Oral Maxillo-Facial Surgeons.
Patient consultations
Patients just beginning to think about dental implant treatment may find it helpful to attend a complimentary preliminary consultation with Dr Latchford.  This appointment does not include a clinical examination and it only takes 15 minutes.  The discussion will help you consider the options for treating your dental problems and decide whether to proceed to a clinical consultation for implants.  The preliminary consultation is free of charge for visitors enquiring through this website.  Please use the button in the right hand column to request an appointment.
Once you have decided in principle that you want implant treatment, the next step is a clinical consultation.  This includes a comprehensive oral examination, and results in production of a fully-costed individual plan for your treatment.  The fee for the clinical assessment appointment and provision of your personal treatment plan is £165 and includes radiographs.
Main implant treatments and procedures offered
Consultations and second opinions
All aspects of implant placement and restoration including immediate placement and temporisation
Full arch implants
Single teeth implants
Implant-borne bridges
Most major implant systems used 
Full radiographic facilities including CT scanning on site
All augmentation procedures including bone graft and sinus lift
Specialists in all restorative disciplines on site including sedation
Additional information
All forms of sedation can be provided if required. We are experienced in the use of several different implant systems and have an in house radiography department which is able to perform CT scans.
Implant case referral policies, procedures and administration
A written referral is preferred, initial consultation followed by relevant x-rays, scans and treatment planning including estimate of costs.