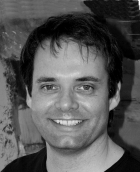 Tooth implant dentist Haywards Heath, West Sussex
Dr Sven Sorensen
Tandlaege DDS Copenhagen
Dr Sorensen is a principal dental surgeon and qualified from the Royal Dental College of Copenhagen in 1992. He has practised in Denmark and the Sultanate of Oman before he opened "The Clinic" in Haywards Heath early 1998.
Patient consultations
Patients just beginning to think about dental implant treatment may find it helpful to attend a complimentary preliminary consultation with Dr Sorensen or Dr Nyborg.  This appointment does not include a clinical examination and it only takes 15 minutes.  The discussion will help you consider the options for treating your dental problems and decide whether to proceed to a clinical consultation for implants.  The preliminary consultation is free of charge for visitors enquiring through this website.  Please use the button in the right hand column to request an appointment.
Once you have decided in principle that you want implant treatment, the next step is a clinical consultation.  This includes a comprehensive oral examination, and results in production of a fully-costed individual plan for your treatment.  The fee for the clinical assessment appointment and provision of your personal treatment plan is £87 including X-rays/CT scans.  The cost of the treatment planning consultation is refunded when you proceed with the treatment.