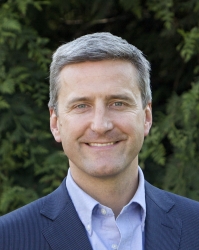 Tooth implant dentist Haywards Heath, West Sussex
Dr Bill Schaeffer
BDS MBBS FDS RCS (Eng) MRCS (Eng)
Bill Schaeffer, one of the founders of The Implant Centre, is a dentist, a medical doctor, a qualified surgeon and a registered Specialist Oral Surgeon.  He began placing implants in1996 and has gone on to become one of the most experienced implantologists in the UK.  He has pioneered techniques now used by implantologists throughout the world.
Patient consultations
Patients just beginning to think about dental implant treatment may find it helpful to attend a free initial consultation with an Implant Coordinator to find out more about the possible treatment options available and associated costs. This appointment does not include a clinical examination and is free of charge for visitors enquiring through this website.  Please use the button in the right hand column to request an appointment.
Once you have decided in principle that you want implant treatment, the next step is a clinical consultation.  This includes a comprehensive oral examination and  x-rays after which you will receive a personalised treatment plan outlining your proposed treatment, timescales and associated costs. The fee for the clinical assessment appointment and provision of your personal treatment plan is £150.00 including X-rays. 
Main implant treatments and procedures offered
From single tooth to full-mouth cases
All necessary grafting procedures performed by experienced specialists
The latest cone beam CT technology available on-site
Computer-guided implant placement available for predictable results
Teaching available for referring dentists
Sedation available by dedicated anaesthetist
Patient testimonials
"Before and during the treatment I was kept fully informed of all aspects of the procedure and was constantly reassured. The end result is a perfect set of teeth indistinguishable from natural teeth. I cannot imagine that it would be possible to receive a higher level of expertise and care."
Additional information
Guy Barwell BDS, MBBS, FDS RCS Eng, BSc Hons
Guy is also qualified in both medicine and dentistry and experienced in all types of implant surgery. His particular interest is in the management of failing implant cases, for which he receives referrals from around the UK.
Implant case referral policies, procedures and administration
We work as closely as requested with referring dentists keeping them fully informed through all stages of their patient's treatment.  Whilst many are happy for us to undertake all of the surgical and restorative treatment required, we also actively encourage those who wish to restore cases and will return patients to their care with the necessary information and preparation.
Referrals can be sent by fax or post.  Send your patient details and a brief summary of the case and we will contact them directly to arrange a consultation and then keep you fully informed of our findings and proposed treatment options.  A specialist referral pack can be sent upon request.