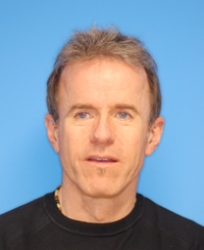 Tooth implant dentist Brighton, East Sussex
Dr Adrian Moore
BDS (Lond) LDS RCS (Eng) MSc (Imp Dent)
Adrian qualified at the University of London in 1981, and following  following a number of hospital Oral Surgery posts, began General Practice in 1985. He was awarded the Diploma in Dental Sedation by Guys Hospital in 1996, and in 2008 graduated with a Masters Degree in Implant Dentistry from the University of Warwick.  He currently supervises Masters implant students at Warwick Medical School and is a member of the ADI, ICOI and EAO.
Patient consultations
Patients just beginning to think about dental implant treatment may find it helpful to attend a complimentary preliminary consultation with Dr Moore.  This appointment does not include a clinical examination and it only takes 15 minutes.  The discussion will help you consider the options for treating your dental problems and decide whether to proceed to a clinical consultation for implants.  The preliminary consultation is free of charge for visitors enquiring through this website.  Please use the button in the right hand column to request an appointment.
Once you have decided in principle that you want implant treatment, the next step is a clinical consultation.  This includes a comprehensive oral examination, and results in production of a fully-costed individual plan for your treatment.  The fee for the clinical assessment appointment and provision of your personal treatment plan is £150 including X-rays/CT scans.  The cost of the treatment planning consultation is refunded when you proceed with the treatment.
Main implant treatments and procedures offered
Single/ multiple implant placement and restoration
Full arch bridgework
Over-dentures and fixed hybrids
Block and ring bone-grafting
Guided bone regeneration
Sinus lifting
CBCT scans and guided surgery
Patient testimonials
"Thank you for all your hard work. I never dreamt that my new tooth would look and feel so real. It's so nice to be able to confidently eat out again.   Thank you to all your staff too, who made my visits so comfortable and stress-free.
I have been telling all my friends how implant treatment really is the way to go."
Additional information
We have an on site CBCT scanner to provide best practice for our patients, and are happy to take referrals for scanning (please telephone for details).
Implant case referral policies, procedures and administration
At BDIC we are happy to both place and restore implants, or to return the patient to the referring practitioner for restoration.  Patients can be referred by letter, fax, or email, or via our online referral system at http://www.brightonimplants.com/form.html  and attachments uploaded at http://www.brightonimplants.com/xrayform.html
Only the treatment requested by the referring practitioner is carried out and a letter detailing the proposed treatment plan is sent to both the patient and practitioner after the consultation. We are able to provide a free short initial suitability assessment if required.