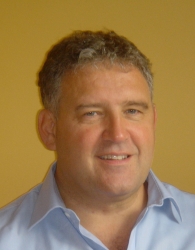 Tooth implant dentist , Greenwich, London
Dr John Ginty
BDS (Lond)
John Ginty qualified from Kings College Hospital in 1979 and after vocational training was appointed clinical lecturer in Restorative Dentistry at University College London. John has practised in South East London for 25 years and became involved with implant placement in 1993. John has experience of the major implant systems but now mainly uses Ankylos. He is a member of the British Dental Association and the ADI. He is a fellow of the Royal Society of Medicine and the Royal Society for the promotion of Health.
Main implant treatments and procedures offered
Single tooth replacement
Multiple tooth replacement
Full arch treatment
Soft tissue augmentation
Digital radiography
Hard tissue augmentation
Guided surgery
Additional information
Nick Spilker and Brian Okeze also place and restore implants in the practice and are happy to accept referrals.
Implant case referral policies, procedures and administration
Implant cases are accepted from referring dentists for placement only or placement and restoration. Patients are referred back to the referring dentist for any other treatment unless otherwise instructed.