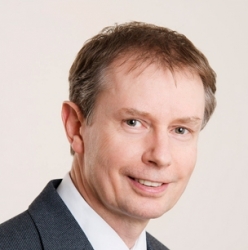 Tooth implant dentist Chalfont St Giles , Buckinghamshire
Dr Jeremy Woodcock
BDS MGDS RCS FFGDP(UK) Dip Implant Dent (advanced) RCS Eng
Dr Jeremy Woodcock is an expert in restorative dentistry and a registered specialist in endodontics.  He has over twenty years experience and has carried out many hundreds of dental implant restorative procedures ranging from the simple to the extremely complex.  Jeremy is an examiner in implantology at the Royal College of Surgeons of Edinburgh and has a Diploma in Advanced Dental Implantology from the Royal College of Surgeons of England.  Jeremy has lectured extensively in the UK and abroad, is a mentor for the Royal College of Surgeons of England and is also a registered expert witness in dentistry.  Jeremy qualified from Birmingham University in 1980 and spent five years as a dentist in the Royal Air Force.
Patient consultations
Patients just beginning to think about dental implant treatment may find it helpful to attend a complimentary preliminary consultation with Maria Ryder RDN, our implant support nurse. This appointment does not include a clinical examination and it only takes 15 minutes.  The discussion will help you consider the options for treating your dental problems and decide whether to proceed to a clinical consultation for implants.  The preliminary consultation is free of charge for visitors enquiring through this website.  Please use the button in the right hand column to request an appointment.
Once you have decided in principle that you want implant treatment, the next step is a clinical consultation.  This includes a comprehensive oral examination, and results in production of a fully-costed individual plan for your treatment.  The fee for the clinical assessment appointment and provision of your personal treatment plan is £88, not including X-rays/CT scans. 
Main implant treatments and procedures offered
Single tooth or full arch implants
Bone augmentation
Bone grafting
Sinus lifts
Soft tissue grafts
Patient testimonials
"My treatment has been carried out to a high standard and every stage was explained very clearly and in detail."
"Following my treatment I am going forward with renewed confidence."
Additional information
Dental Excellence offers the services of  specialists in endodontics, orthodontics and periodontics and also a prosthodontist. All specialist and advanced care can be undertaken in house.   Nervous patients are welcomed.  The practice also undertakes corrective/plastic surgery.
Implant case referral policies, procedures and administration
Referrals are accepted from general dental practitioners for all types of dental implant treatment.  Self referrals are also welcome.  Our implant support nurse is Maria Ryder. Once treatment is complete patients are returned to their own dentist for their continuing care.  Referrals are accepted for complete treatment or surgical treatment only, allowing the GDP to restore.
Dental Excellence runs regular hands-on courses.